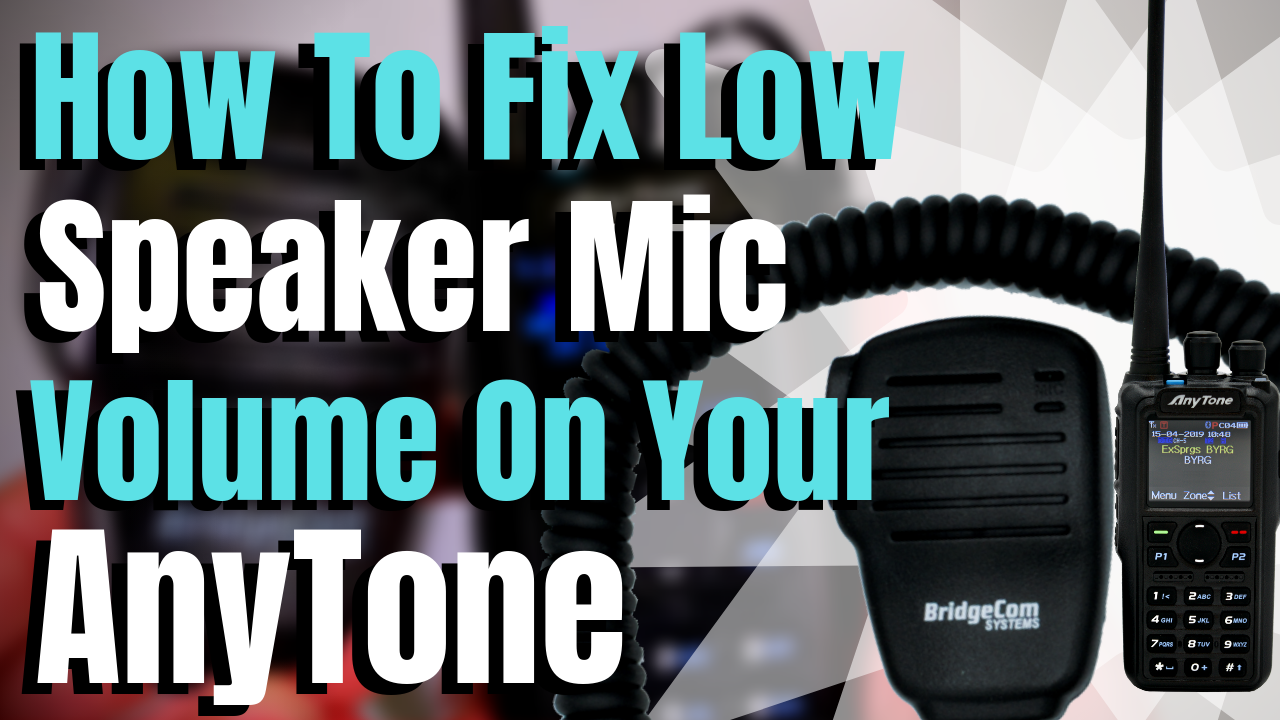 How To Fix Low Speaker Mic Volume On Your AnyTone
Hi this is Cody from BridgeCom Systems. Some of our customers have reported a low volume from their speaker mic. So today I'm going to tell you how to fix this inconvenience.
Now to fix this, what you want to do is click on Menu, and we're going to go up to Settings and then go to Radio Set.
Then you're going to go down to the bottom, and it's going to be selection number nine, Ear Max Volume, not Max Volume Level. That's going to be for the radio itself. This one is for the actual microphone or speaker that's plugged into it.
So click on it. Now, this radio came on level three. Now put it up to the max, go to level eight, or whatever is comfortable for you, and now it's set.
So hopefully this helps. That's it for now.
This is Cody from BridgeCom Systems, 73.