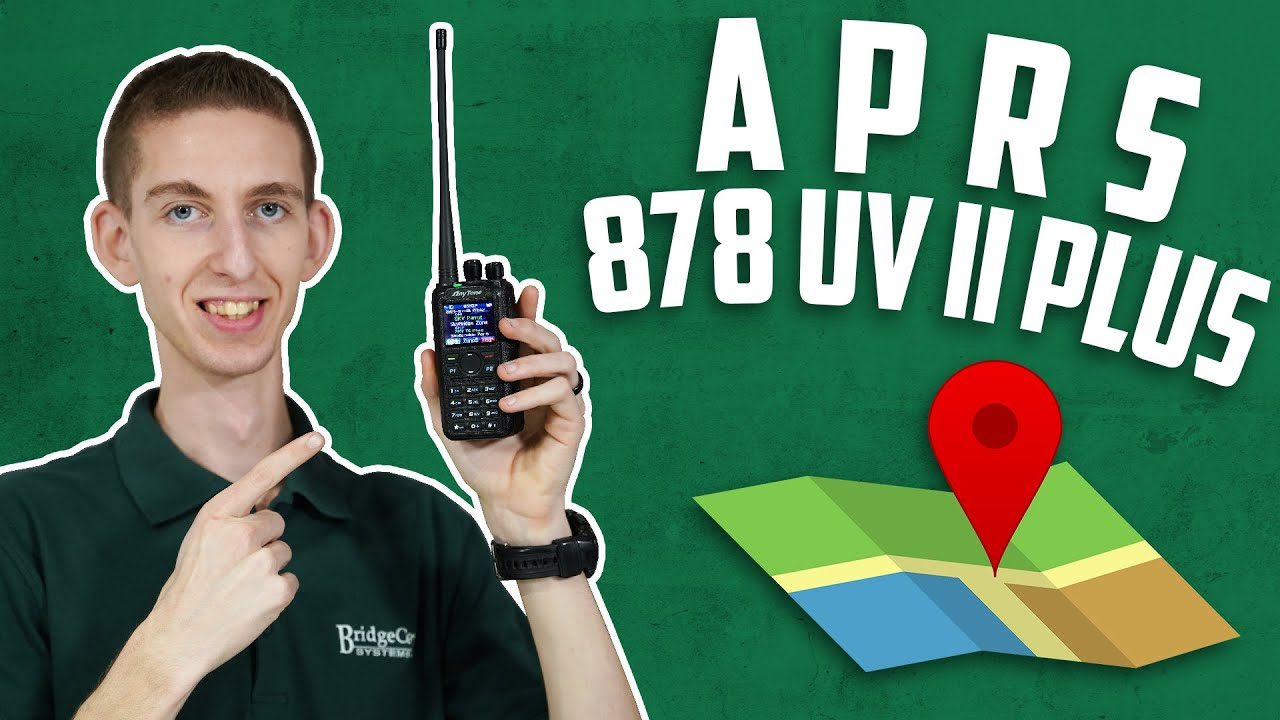 Mastering APRS Location with the Ultimate Handheld
You're about to experience APRS like never before – Unlock the true potential of your AnyTone 878UVII Plus.. 
Let's start with the basics. APRS stands for Automatic Packet Reporting System, a technology cherished by amateur radio operators. It's a means of sharing real-time data like GPS coordinates, messages, and even weather information over radio frequencies. APRS finds its place in various applications, from tracking assets to aiding in emergency communication within the ham radio community.
Want to uncover secrets of APRS that will supercharge your handheld radio experience? 
Cody W3AMG from BridgeCom Systems has an electrifying video guide where he is diving deep into the incredible capabilities of the AnyTone 878UVII Plus and how to set up your AnyTone handheld radio to use this popular data location service!
Here's exactly what you will get in this brand new video:
Discover the power of transmitting both analog and digital APRS data. This radio goes beyond by not only sending, but also receiving APRS information. Imagine the possibilities of connecting with fellow Hams in real time!
Wondering about a fixed location beacon? We'll guide you through this setup, making sure you're ready to broadcast, even if you're indoors.
Also, we are gonna show you how to navigate APRS settings step by step with a simple breakdown that ensures your journey is frustration-free.
APRS offers a vast range of applications within the ham radio community. By understanding the capabilities of the 878UVII Plus, you open doors to emergency communication, asset tracking, and more.
0:00 Intro
0:20 What Is APRS?
0:38 Comparing Radio APRS Functionality
1:33 APRS Setup Demo
12:59 Next Steps
-----Get Your Own 878UVII Plus Now-----
FREE 3-Step DMR Guide
For more information:
📞: 816-532-8451
📧: contactus@bridgecomsystems.com
Technical Support:
https://support.bridgecomsystems.com/
Follow us on social media and stay up to date on all the latest news and products!
Facebook:
https://www.facebook.com/bridgecomsystems
Instagram:
https://www.instagram.com/bridgecomsystems/
Twitter:
https://twitter.com/BridgeCom_Radio
LinkedIn:
https://www.linkedin.com/company/bridgecom-systems