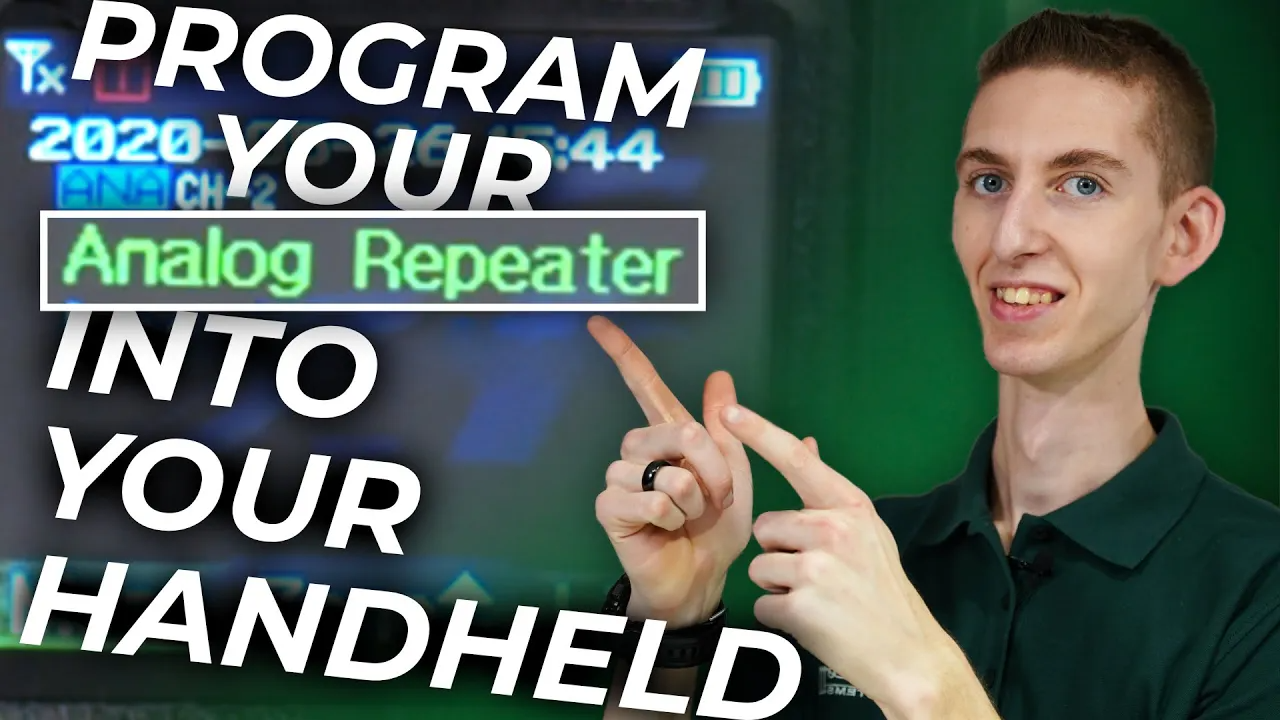 How to Program an Analog Repeater into Your AnyTone 878 Handheld Radio
Are You Ready to Upgrade Your AnyTone 878 Handheld Radio? Discover Pro Programming Approach for Analogue Repeaters!


Do you truly want to improve the way you communicate using your reliable AnyTone 878 Handheld Radio?
Sit tight then because Cody-W3AMG, with the BridgeCom system, has provided a step-by-step tutorial on how to programme an analogue repeater into the AnyTone 878 handheld radio!
AnyTone 878 Handheld Radio has a crystal-clear display which features a level of reliability that keeps the connection rock-solid whether you're catching the hotspot wave or crossing through local repeaters. But here's the twist; have you ever been stuck in a programming bind, unable to sync a nearby repeater with your radio?
Well you're not alone as many of the fellow hams face the same challenge. Sometimes, there is a bunch of repeaters out there, and the majority of them seem to be ghosts of the past. So there is fairly a low chance to get on the airwaves without the right programming.
In this in-depth video tutorial, Cody-W3AMG gives a detailed guide for the intricate process of analog repeater programming. So no more brain-wracking or button-mashing…just some clear, simple steps that will have you programming like an expert in no time!

-----Get Your Own 878UVII Plus Now-----

For more information:
📞: 816-532-8451
📧: contactus@bridgecomsystems.com
Technical Support: https://support.bridgecomsystems.com/

Follow us on social media and stay up to date on all the latest news and products!
Facebook: https://www.facebook.com/bridgecomsystems
Instagram: https://www.instagram.com/bridgecomsystems/
Twitter: https://twitter.com/BridgeCom_Radio
LinkedIn: https://www.linkedin.com/company/bridgecom-systems