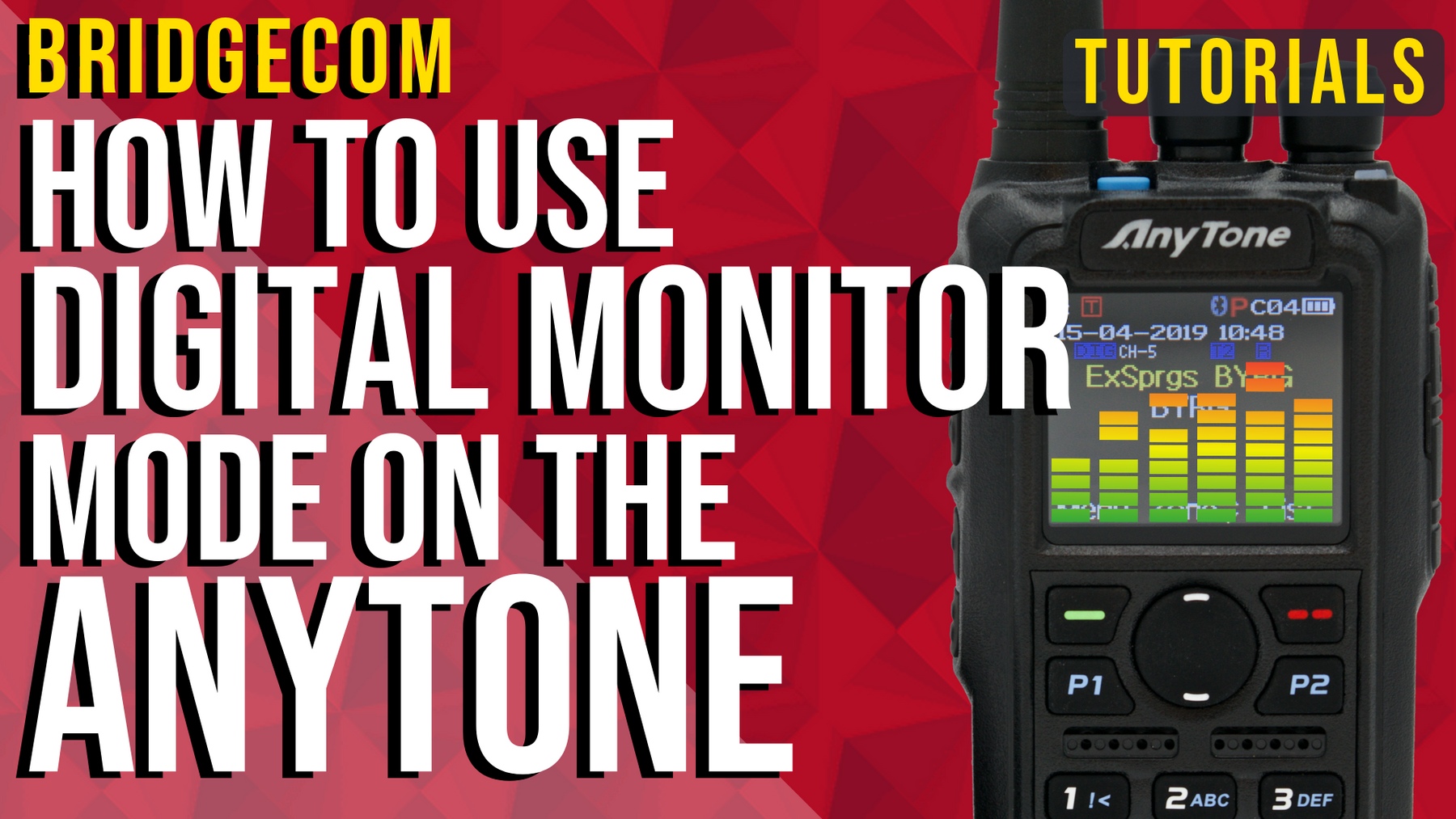 How To Use Digital Monitor Mode on the AnyTone by fdnyfish.
Okay, so my hotspot right now is monitoring all of these talkgroups, and you can see there's some activity coming in on TAC-310, Upstate New York. 
Of course, it's gonna be a little slow right now, right. 
There you go. 
Okay, now, let's go to my radio. 
My radio, right now, is on the Parrot talkgroup, which is 9990. 
So when I key up my radio, there it goes, it keyed up 9990. 
Now, if you notice, my receive light is on, but nothing's coming through, that's because my radio is not listening on whatever talkgroup's coming in, which is Upstate New York. 
So, if I turn my digital monitor on.
Now you can see.
That it's receiving talkgroup 31361, color code one, time slot one. 
Now, don't forget, my radio was just on the Parrot frequency, so if I was to key up real quick, my radio still wants to talk to 9990. 
So, if you wanna talk to the talkgroup that you're currently listening to while on digital monitor, what you wanna do, is you want to press the star key. 
So here's TAC-310 coming in. 
So, if I hit the star key, watch what the screen says. 
So now, if I was to key up, watch what group I key up into, 31361. 
Now the radio was still set for the Parrot, but because I hit the star key, it locked on to the group that was currently transmitting. 
So that's how you can talk to the group, through digital monitor, that you're receiving. - Transcript by Frank, fdnyfish.
Are you scared of programming and the technical side of DMR?
Well don't worry, if you order now, you will receive BridgeCom University, completely FREE.
With BridgeCom University (valued at $97.00), we will take you from a beginner to an expert on the AnyTone radio and DMR.
Now we are offering FREE shipping to anywhere in the continental United States.
Order yours now >> http://bit.ly/2ksWW3O