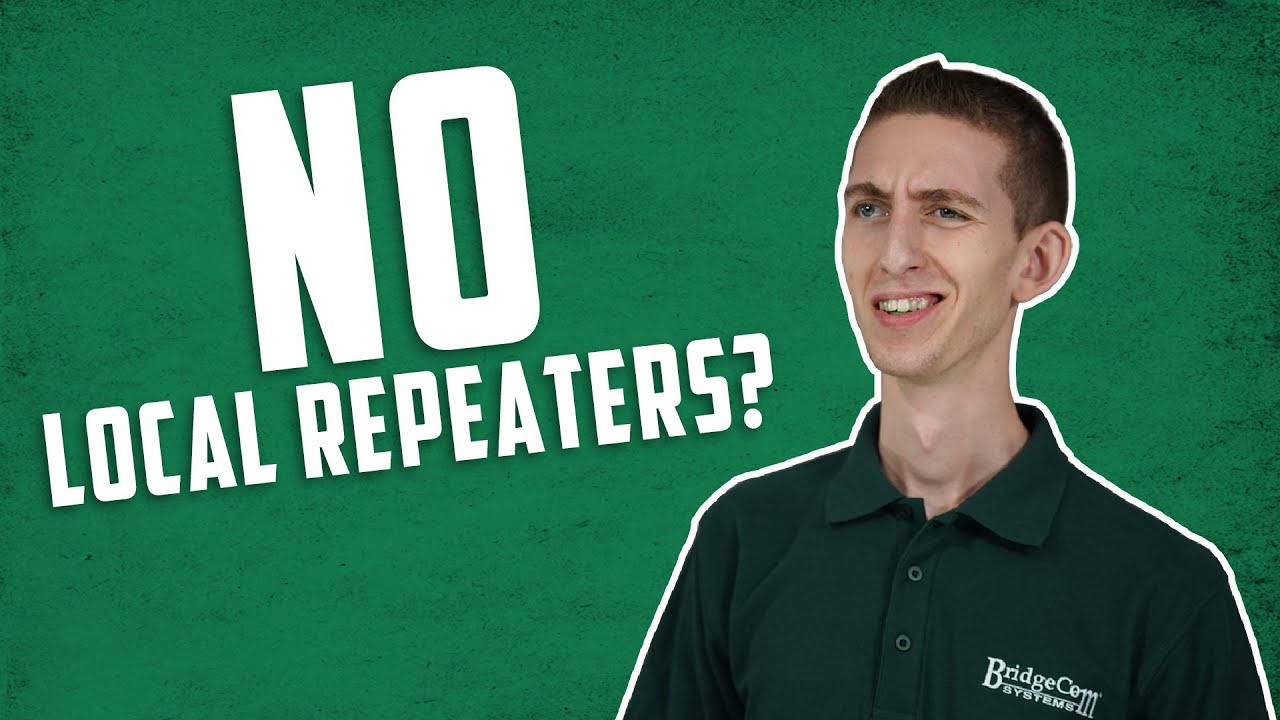 How To Get On The Air Without A Local Repeater
Have you ever found yourself limited by access to a local repeater? For many hams there aren't any repeaters nearby. If you're lucky there might be a few, but many of them are inactive. So how are you supposed to get on the air without one?
In today's day and age, you don't actually need a repeater at all..
Stop relying on local repeaters:
https://www.bridgecomsystems.com/products/skybridge-plus-dual-band-digital-hotspot
If you can't find any local repeaters, your options for getting on the air become limited. But, in today's day and age, you don't actually need a repeater at all. All you need is an internet connection and a digital hotspot. For that, we recommend the
Skybridge Plus Dual Band Digital Hotspot
.
The Skybridge Plus is a powerful digital hotspot that allows you to make QSO's on the go, wherever you are. That means you can use it at home, on the road or maybe even on vacation. This hotspot offers mobility that repeaters can't match.
Battery life is another important thing to consider, that's why the Skybridge Plus comes with a 3,000 milliamp hour external battery to help you stay connected as long as you want.
It also features a built-in OLED screen that displays a contact's name and DMR contact information. This hotspot is also dual band which means it can transmit on both UHF and VHF frequencies. Even in RF congested areas, It'll work just fine.
You might be have some questions about compatibility as well. We know it's frustrating to find new radio gear that seems like the perfect solution, but then turns out to be incompatible with your setup. The great thing about the Skybridge Plus, is that it works for any ham setup because it's compatible with not only DMR, but also DSTAR, YSF, P25 and NXDN. 
If you want to make big changes in your setup in the future, you can trust that your Skybridge will always work for you. With the
Skybridge Plus Dual Band Digital Hotspot
you'll never have to worry about repeaters again. Instead of being limited to transmitting in certain areas you'll have the freedom to get on the air whenever you want.
The ham radio industry is growing more and more every day which means newer technology will become more and more common. To stay on top of it all without getting frustrated, we recommend checking out our tutorial videos all over our
YouTube Channel
, as well as our
Plug and Play Package
. The Plug And Play includes an
AnyTone 878UVII Plus
, a Skybridge, and all the info you need to get on the air in under 10 minutes. It's the perfect solution for someone who is learning about DMR and is ready to see what all the buzz is about.
It's frustrating when you're limited by repeater access outside of your control so we are proud to provide a solution. N
ever find yourself limited by access to a local repeater again with the SkyBridge Plus Digital Hotspot.

Stop relying on local repeaters:
https://www.bridgecomsystems.com/products/skybridge-plus-dual-band-digital-hotspot