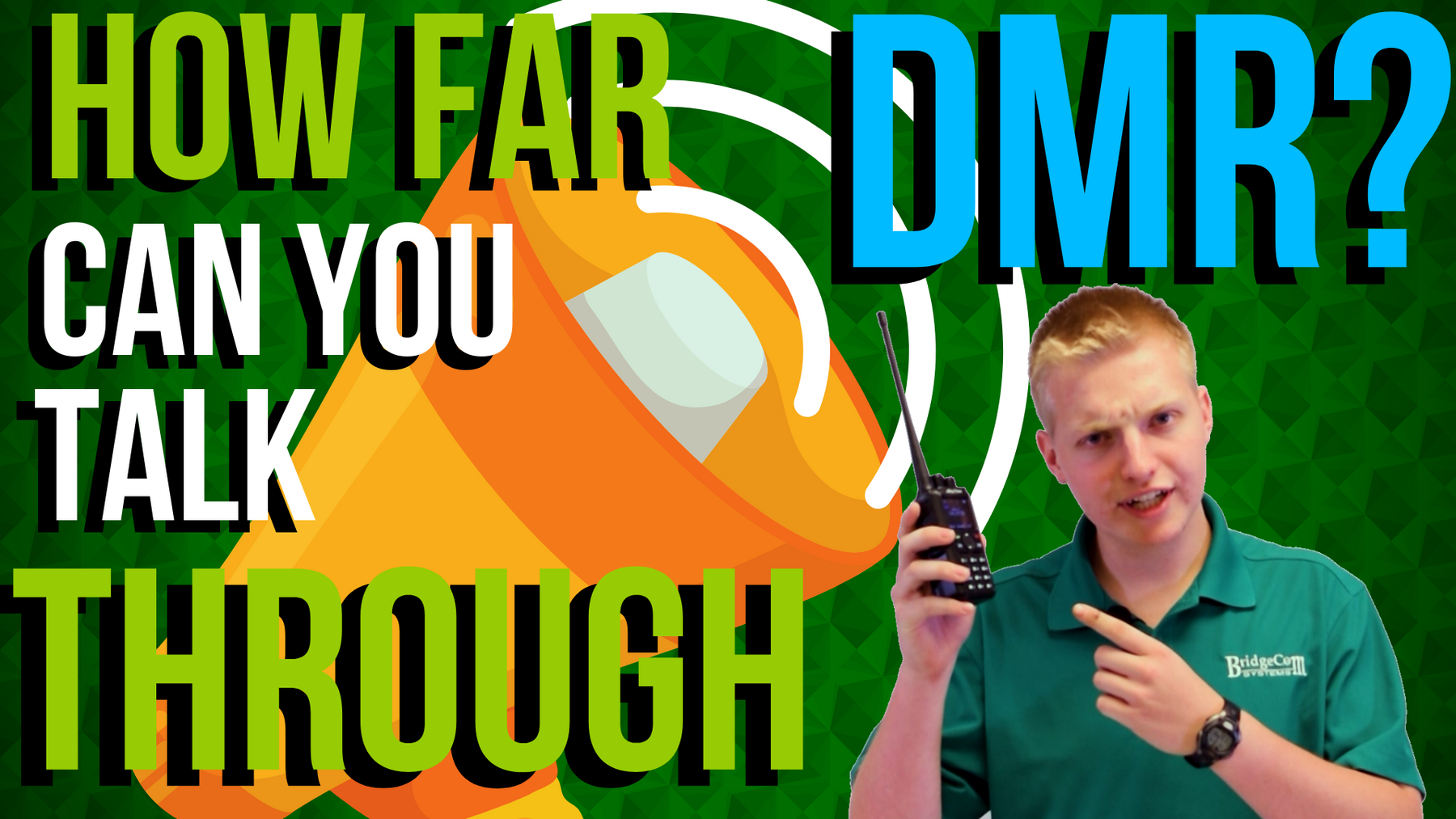 How Far Can You Talk With a DMR Handheld Radio(Radio Range)?
How far can I talk using a DMR radio? 
Hi, this is Daniel with BridgeCom Systems and you can talk virtually anywhere with a DMR radio, but it depends a little bit, so let's get down into the details. 
If you just have a DMR radio, and there's no repeaters around, you're probably only gonna be able to talk a few miles at the most, depending on the terrain and where you're at. 
If you have a DMR repeater, on the other hand, you're looking at maybe, you know, dozens, 50, maybe even 100 miles range, depending on how high the repeater is and the terrain. 
If you have a link DMR repeater, then that repeater could be linked to repeaters all over the state, maybe even all over the country and all over the world, so at that point, the range is getting towards, you know, pretty unlimited. 
Another way is if you get a DMR hotspot with your DMR radio, and with that, you can connect to basically any linked repeater system in the world via the internet, and at that point, your range is virtually unlimited. 
If you wanna talk all over the world, and have unlimited range with DMR, and if you wanna get the best DMR radio on the market right now, then click the link below to learn more. 
This is Daniel NØREY with BridgeCom Systems. 
Thanks guys, 73.