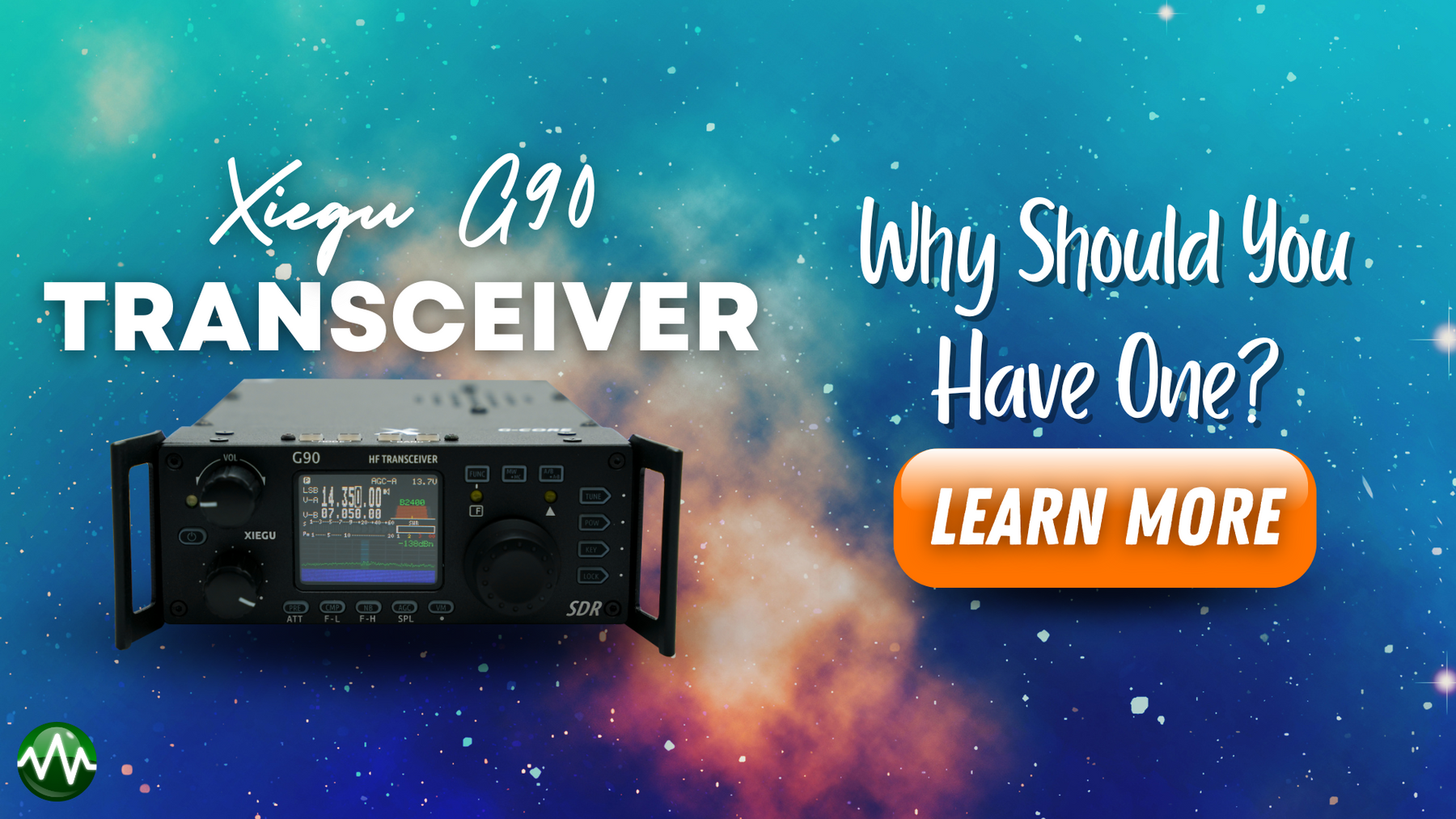 Here's Why You Should Have a Xiegu G90


A few of our subscribers have recently asked what we like most about the Xiegu SDR G90 HF transceiver. What features make it stand out from the other hf radios on the market? It's a tough question to answer because there are so many things we love about this radio. 

With so many gripping features, it's challenging to limit your favorite to just one, two, or even three components. With this being the case, here's the best
features about the Xiegu G90.

Detachable Display Unit
First and foremost, this radio has a detachable faceplate. Many hams have trouble finding an HF rig that fits smoothly into the small tight space between the metal or wooden racks that proudly display in their Hamshack. But with the Xiegu G90, the detachable display design allows you to customize your installation. The Xiegu's removable display head can be separated from the main body and connected via a DB-9 cable, that comes with your radio. If you're concerned with designing and arranging your radios to use and interact with them efficiently, you'll want this radio.

Color LCD Display

If you haven't already seen, the Xiegu G90 has a crisp, highly-visible LCD front panel display. So if it isn't attractive enough just to know that the display detaches, how about also knowing this is one easy to navigate screen display? The display collection includes a ±24khz bandwidth spectrum and waterfall with a high-speed sweep/refresh rate. Adding to the waterfall, the status of all functions is shown on the LCD screen display. Let's take a look.
You'll see the:
Main frequency Input voltage
Volume
Functions display
Standing wave
Signal level
Waterfall image display
Status Display
Mode
VOF status
S-table and power meter
Waterfall image display

Multi-Function Handle
How often do you find yourself going back and forth, turning, adjusting, and pressing the buttons on your radio? This is why quality, multi-function hand mics have become a must-have for any ham radio operator. And guess what? cod of making a successful QSO. And all you have to do is just press and hold a button. 

Learn more or read reviews on the Xiegu G90 here

Convenient Side Interface
You don't have to use headphones when you're using this radio, but you should. Listening to grumbling background noise won't just worsen your experience. Still, you'll have endless follow-up QSOs because you can't hear the transmits coming in. With headphones becoming a more prominent component of everyday life, the Xiegu will help you hear every QSO. The G90 uses a standard 3.5mm stereo jack (3-pin) for connecting headphones. The control head also has a port for updating the firmware. With this feature comes certain advantages. You'll have a smoother sound quality and improved control over your sound coming in.
Great for Beginners
Are you looking for the best beginner hf rig you can buy? Whether you're new  could be imagined. The Xiegu G90 is enjoyed by thousands of HF radio operators worldwide because it delivers on many promises. A detachable front panel, automatic antenna tuner, waterfall display, and 20W of RF power, and so much more. And it does all of this for only $425.
The Xiegu G90 is one of the most popular HF radios in amateur radio today. With an incredibly robust but portable build, the Xiegu G90 offers you a profound HF radio experience and renowned for being an excellent radio for those looking to find their start in HF radio. Breathe life back into your HF radio experience today with the powerful Xiegu G90. Click below to find out why the Xiegu G90 is the ultimate HF radio for you!

Have more questions about the Xiegu G90 that we didn't cover today? Learn more and read reviews here or subscribe to our Youtube Channel for Xiegu G90 videos & more! Thanks for reading, 73.