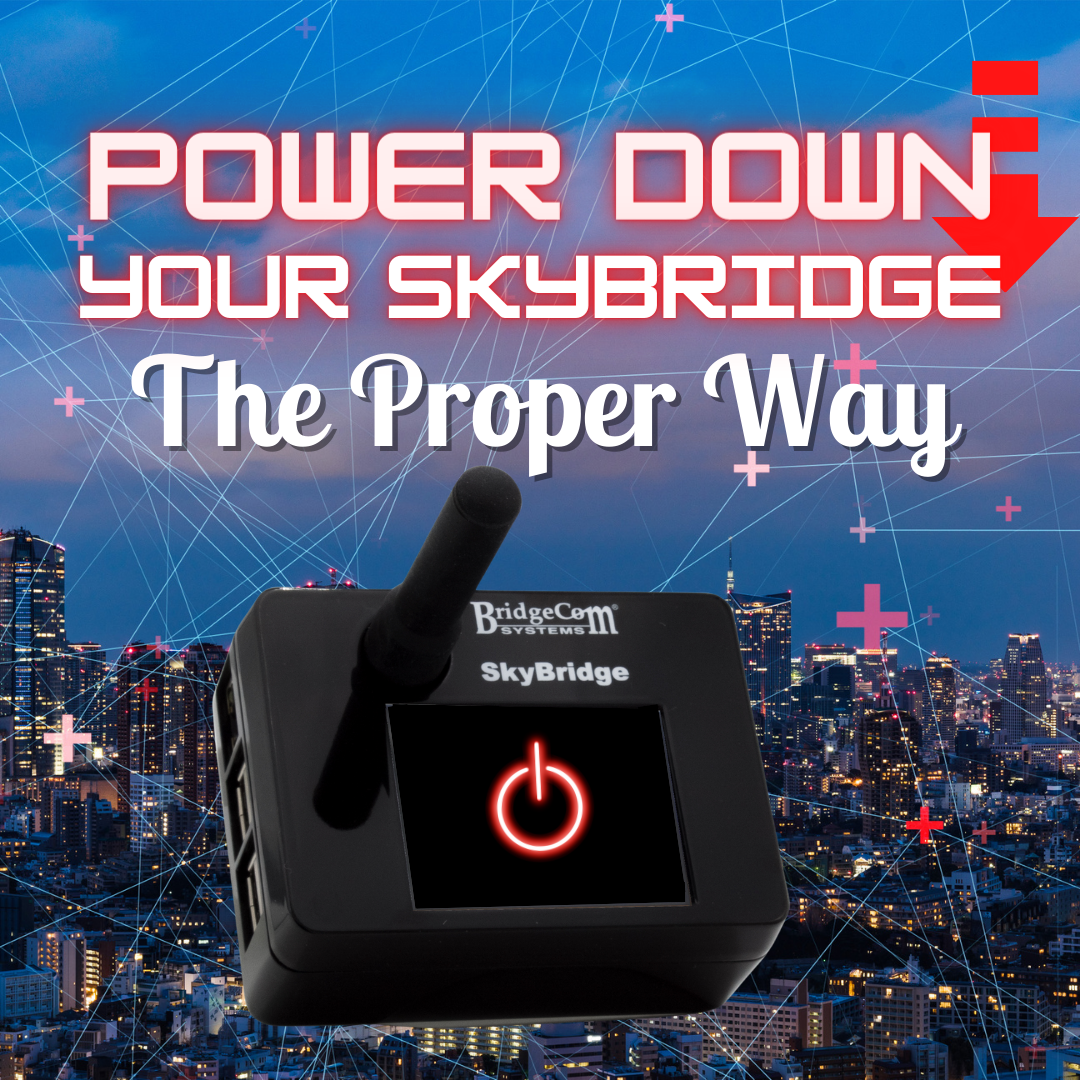 The Best Way to Power Down the SkyBridge Dual Band Hotspot


This question has popped up quite a few time in the past few weeks during our livestreams and in our comment sections, so let's dive into it a little further. 

The SkyBridge Digital Hotspot is our Dual-Band Digital Hotspot that essentially acts as your own personal repeater system. It provides an internet gateway to digital radio networks, such as the Brandmeister Network, and all you need is an internet connection. With this small, but mighty piece of equipment, you'll be able to link to other digital systems around the globe. 

Because there are many hams without a repeater in their area, a digital hotspot is a great tool that provides repeater capabilities at a fraction of the repeater cost. Grab one today, and by the time it arrives, you'll already know some of the ways to use it.

Today, we'll show you how to power it down properly to ensure your shutting down the SkyBridge in the safest and most secure way.

1. Open a new browser webpage. (A browser would be something like Google, Edge, or Bing)

2. Type in your IP address (should match up with your SkyBridge) in the top search bar.



3. This will bring up your pi-star dashboard. (pictured below)




4. From this Dashboard, you will then need to locate the 'Configuration' option. Go ahead and click that when you've found it on the right side of the screen.




5. After you've clicked 'Configuration' you should now be prompted to enter the sign in information. At this point, type the username: pi-star and the password: raspberry.




6. Once you are inside the pi-star configuration screen, locate the 'power' option from the top menu.




7. When you do, you will see the power options to 'reboot' or 'shutdown', like the picture below.




8. Click 'shutdown' to securely shut off your Skybridge. This way you risk no data corruption or other issues that could arise when improperly unplugged or turned off.

Now you know exactly how to power down your SkyBridge Digital Hotspot the proper way, you've advanced your knowledge in DMR, and now have a surefire way to properly reboot or power down the SkyBridge each and every time. Thanks for reading and head on over to our YouTube Channel to learn even more.