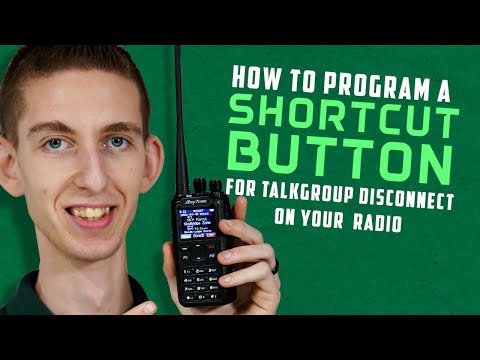 How to Program a Shortcut Button for Talkgroup Disconnect
If your radio is chalked full of talkgroups, there's no sense in constantly having to scroll back to 'talkgroup disconnect' to switch to another talkgroup. By programming the Pf3 Key to access 'talkgroup disconnect', you can make switching your talkgroup much more convenient and easy for maximum functionality and usability. With BridgeCom's Ultra Codeplug, this function is already programmed in! Check out our Ultra Codeplug here, and now let's get into how it's actually done.

Open up your your radio's CPS, and make sure to first 'read from your radio'.
You will want to ensure you have the talkgroup disconnect both in your talkgroups, and the channel for it, which is talkgroup No. 4000. 

Next, go into the hotkey setting.
You'll want to create a hotkey set that looks like the following image, and then click OK.
Then go into 'Optional Setting' under the 'Common Setting' menu on the left hand side.
Then head to to 'Key Function' on the 'Optional Setting' menu.
You'll want to assign one of your keys to activate 'Hot Key 1'. In this case, we have Pf3 which is that button on top of you radio.
This can be a long press or a short press, the only thing that matters is your preference. Now click 'OK', and at this point, you should be good to go. Just go ahead and write this back to your radio, and once it's done you can try it out!

Now, if you are done transmitting in a certain talkgroup, you can easily switch to another by pressing the Pf3 button and then keying up your radio which allows you to talk to more QSOs, in less time. Maximize your radio's functionality and ease-of-use with this simple change.