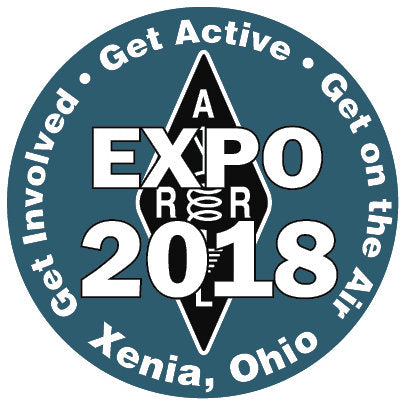 ARRL Counting Down to Hamvention® 2018
ARRL once again will be out in force at Hamvention® — May 18 – 20 at the Greene County Fairgrounds and Expo Center in Xenia, Ohio. The largest annual Amateur Radio gathering in the US this year has been sanctioned as the 2018 ARRL Great Lakes Division Convention. This is only Hamvention's second year at its new location in Xenia after decades at the now-shuttered Hara Arena....

Read the full article here.
http://www.arrl.org/news/arrl-counting-down-to-hamvention-2018
Need to talk to your buddies at Hamvention? one of these radios will take care of you. 
Anytone AT D868UV Dual-Band DMR Handheld Radio - Dual Band Analog and DMR. 2m and 70cm Band.
BCH-270 Handheld Radio - Dual band analog only. 2m and 70cm band.
BCH-220 Handheld Radio - Single band analog 220mhz/1.25m band.