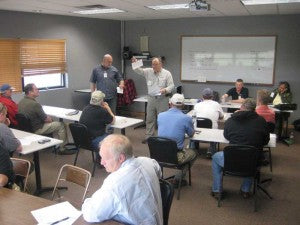 New Reviews!!
Anytone AT-D868UV Great radio for a great price
This is my first venture into DMR. I can say that I'm very pleased with my choice to make this the first radio. The build quality is solid, has a very clear display, and audio reports are good. I would highly recommend this product to anybody.
BCH-220 Very Happy
Phillip F. 03/05/18
I have owned this radio for a few weeks and I am very happy with the radio. At this time I am using with a 220 Allstar node that I have running. Love the long battery life and it charges fast. Will be buying more BridgeCom equipment.
BCH-270 Great radio for the price!
Billy B. 02/08/18
Bought this for my 13 year old daughter who is a new ham, Radio works all local repeaters and she is a very happy girl with her very own dual band radio!
BCR-40U Works Flawlessly
Jeff Anderson, N9ZUT/WQZS759 01/24/18
The repeater I purchased is working flawlessly. It's currently set up for GMRS. But could be changed to the 70cm Ham Band if needed. Fantastic product! 73 Jeff
Great Repeater for 2 Meters
Howard K. 12/25/17
Took the repeater out of the box and was surprised at the quality of the construction. Took no time to put it on the air. The reception and transmitter is great. Better than we expected. A great piece of equipment.