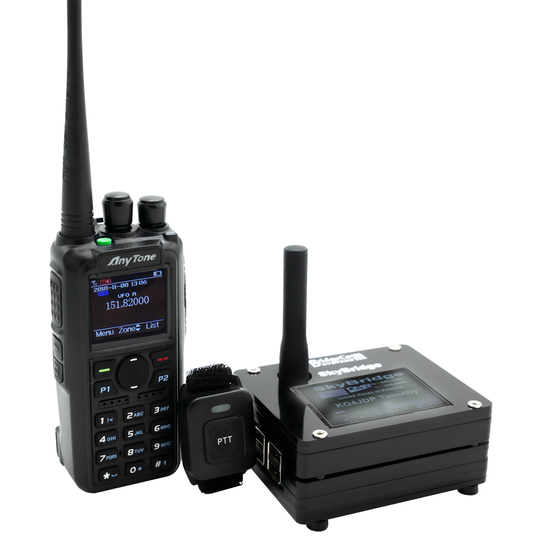 It's unavoidable that technology is always changing in amateur radio.  One of the newest technologies that has taken the Ham Radio world by storm is called DMR.  DMR stands for Digital Mobile Radio and has its roots in commercial radio.   DMR solved a lot of real world problems and the biggest was how to use the RF spectrum more efficiently.   What's really cool is over the last 10+ years DMR has been massively adopted by the amateur radio community.   Interest and usage in DMR has truly been blowing up and it's not going away.  Hams all over the world are using DMR radios to talk to one another using large world-wide networks created by Hams.  It has been a real game changer for many Hams.  No longer are you constrained by a local repeater or having no repeater at all.
As a result, DMR has created a lot of excitement and opportunities to learn and grow in your ham radio journey!   And most importantly,  we don't want the challenges of learning DMR 

prevent 

you from

making real connections

with other Hams.  The last thing we want is a

painful and oftentimes lonely barrier to entry.






We
knock down that barrier
so you can get where you
belong
: in the company of
your friends in the Ham Radio community.
We want you to follow these proven steps that will get you started using DMR today: