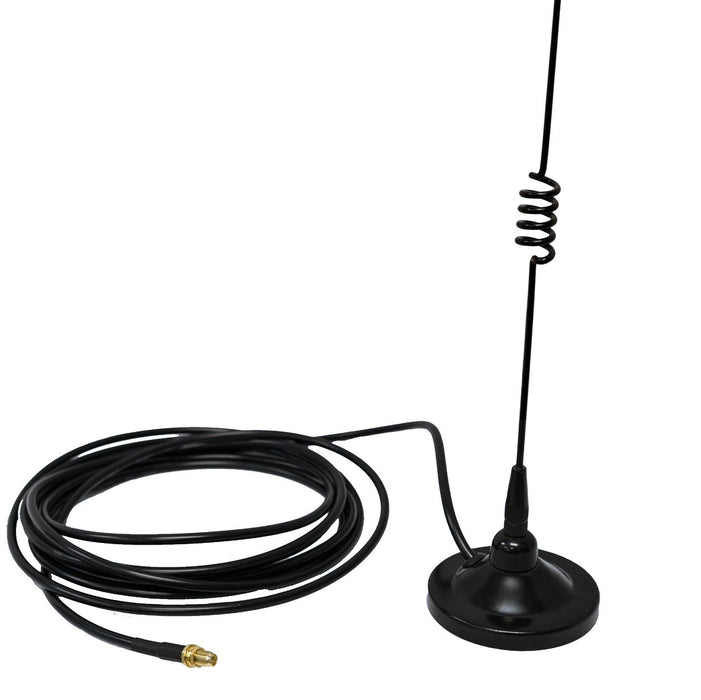 BCA-300 Dual-Band Mag Mount Antenna
Want to extend the range of your radio while driving your car? Get the BCA-300 dual-band antenna
The BCA-300 is a durable dual-band antenna. With its flexible design and strong magnetic mount, it will stay on your car even at high speeds.
Frequency range 400-480MHz & 136-174MHz
Antenna alone is 18-inch tall
Antenna with base is 19.5-inch tall
3-inch diameter base 
SMA female
The feedline is 158in or 13ft 
Unity Gain
Max power 50w
SMA female connector
Compatible with AnyTone, BridgeCom, and any other SMA male radio 
Chat with us online or give us a call us at (816)-532-8451 if you have any questions.
Original price
$ 39.99
-
Original price
$ 39.99