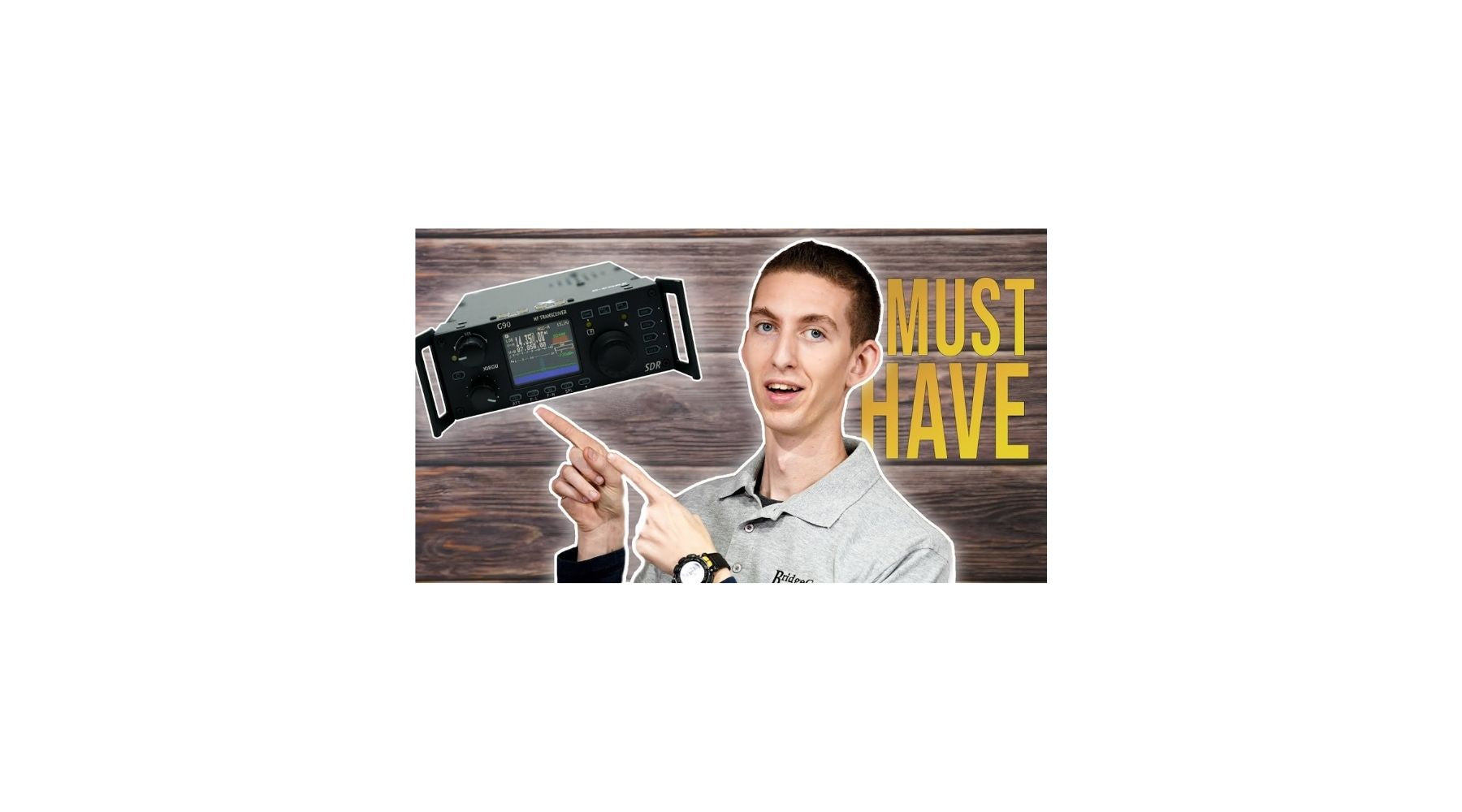 If You're Not Using the Xiegu G90 for HF, You're Doing Yourself a Terrible Disservice.
The Xiegu G90— a powerful radio—is the ultimate transceiver for beginning in HF radio. This SDR HF rig is completely jam-packed with everything your mind could imagine.

Do you desire to rip the front plate off your radios? Every G90 comes with a detachable faceplate/display head. This removable display is excellent for when you're installing it in your Ham Shack, vehicle, or taking it backpacking.

The Xiegu G90 is enjoyed by thousands of HF radio operators worldwide because it delivers on so many promises. A detachable front panel, automatic antenna tuner, waterfall display, and 20W of RF power, and so much more. And it does all of this for only $425.
Watch below to find out why the Xeigu G90 is the ultimate HF radio for you!
The Xiegu SDR HF G90 transceiver is one of the most popular HF radios in amateur radio today. With an incredibly robust but portable build, the Xiegu G90 offers you a profound HF radio experience. It's also renowned for being an excellent radio for those looking to find their start in HF radio. Breathe life back into your HF radio experience today with the powerful Xiegu G90.
→ Click here to learn more about the Xiegu G90 
Full Video Transcription:

What makes the Xiegu G90 the best HF radio for you? Well, let's find out. Hi, I'm Cody, W3AMG, with BridgeCom Systems and today we're going to be talking about the Xiegu G90 HF radio. The G90 is a portable, all mode, all bands, 20 watt HF radio that works from 10 to 160 meters. There are many features to the Xiegu G90, but I want to focus on the most standout components.
Every G90 comes with a removable face plate and display head. This is excellent for when you're installing it in your ham shack, in your vehicle, or going on a backpacking trip with it.
If you're a fan of the AnyTone radio screens then you are going to love the screen on the Xiegu G90. This screen is full of features, including your mode, filter and signal strength.

What I like most about this is the waterfall feature. The waterfall gives you a quality visual look at your signal strength. Overall, the display is sharp, offering a lot of exciting features that are easy to read.
For the size of the system you really don't give up much power either. You'll have up to 20 Watts of RF power, which is awesome for the size of this transceiver. You will also have an automatic antenna tuner to improve the power transfer between the G90 and your antenna, so no fussing around with trying to tune antennas.

The G90 delivers a powerful HF experience with a portable design, so you can enjoy it on the go. This portable HF radio is the perfect match for any ham looking to get started in HF. Right now the Xiegu G90 is only $425 in our store. Do you want to order yours today? Well, click the link down below and take your first step at the HF with the Xiegu G90. Thanks again for watching, I'm Cody W3AMG with BridgeCom Systems. 73.