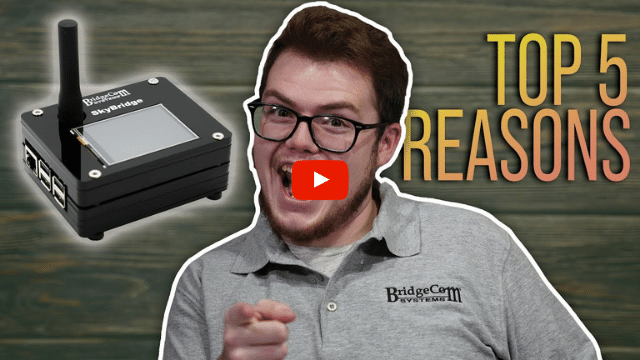 Ultimate Ham Radio Hotspot: SkyBridge Plus Dual Band Digital Hotspot
The best way to enjoy DMR is with a SkyBridge Plus…
One incredibly powerful tool to make connections across the globe is with a digital radio hotspot in digital mobile radio. 
If you're Ham, who is a new digital radio or even a veteran, you've probably heard of a digital radio hotspot. More specifically, you've probably heard of the SkyBridge Plus from BridgeCom Systems. With its intuitive interface, ingenious design, and superb craftsmanship, the SkyBridge Plus is undoubtedly one of the best radio devices to get the most out of your DMR radio. Don't believe us? That's okay. We planned for that.
Below we put together five reasons why the SkyBridge Plus is the best digital radio hotspot for you!
If you're going to join the world of DMR, you might as well treat yourself to the best—most user-friendly—digital radio hotspot there is. Don't be cheap when it comes to your enjoyment of Ham radio. Order the SkyBridge Plus today and enjoy the high-quality hotspot built for the Ham in mind!