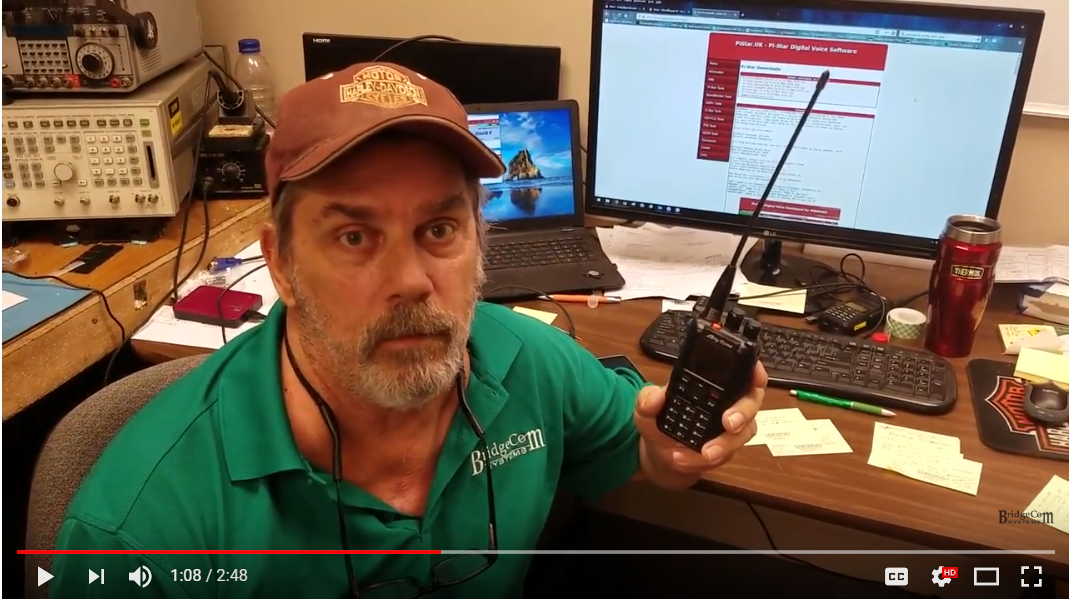 The Best DMR Handheld Radio On The Market Today?
DMR is becoming more and more popular every day. DMR is currently at around 97000 users right now and counting. With this ever-increasing popularity, more radios are coming to market. Despite new entries into the market, one DMR Handheld reigns supreme.  
Check out this short video by, Chuck K0XM, to find out what radio it is, and why it is the best. 
 You can check out the Anytone AT D868UV and purchase it right here. 
VIDEO TRANSCRIPT:
Folks this is Chuck K0XM. Thought
I'd give you guys a little spiel about
probably one of the hottest radios in
The Anytone AT-D868 UV it's analog DMR
and everybody's going what's DMR, well a
lot of people know about DMR because in
the four years I've been involved with
it it's grown from over 18,000 members
worldwide to over 97,000. Its the
fastest-growing thing in amateur radio
at this point right now this radio is
probably the closest thing we've got to
a real amateur radio coming from the
commercial world in that it will do
analog in DMR, it has 4,000 channel
capability, thousand talk groups, handles
the entire DMR database, which is at 97
thousand right now you've got a thousand
zones, you can put 250 channels per zone
in it, and it's all front panel
programmable also including DMR activity
so it will do analog and DMR you can
program it on the fly. It is my
daily carry. I've had Motorola XPR-50 750s,
57 80s, 6500s, Terra 7400 is my
backup radio now due to this. I've had
MD380s, 2017,  this thing walks water on
2017 it's ten times it's got ten times
the features of 2017 does it's got dual
timeslot monitoring six watts on UHF on
turbo 7 watts on VHF start at displays
right bright brilliant crisp on display
that you can see what's going on and
it's just a phenomenal little radio, and
it just keeps getting better. They keep
adding more features on every firmware
Yeah there's been a couple of fixes in
the last five or six for more updates
but the majority of it's been for Perks. Once
again it's a good radio it's a great
radio and for $168.99 you can't go wrong
check out BridgeCom Systems.com,
subscribe to our YouTube channel,
subscribe to our mailing list.
I've got videos coming out on how to
operate this program it, convert using N0GSG's contact manager from any
existing radios. The whole nine yards and
also give us a call if you need any got
any questions or anything like that
816-532-8451 talk to you guys later