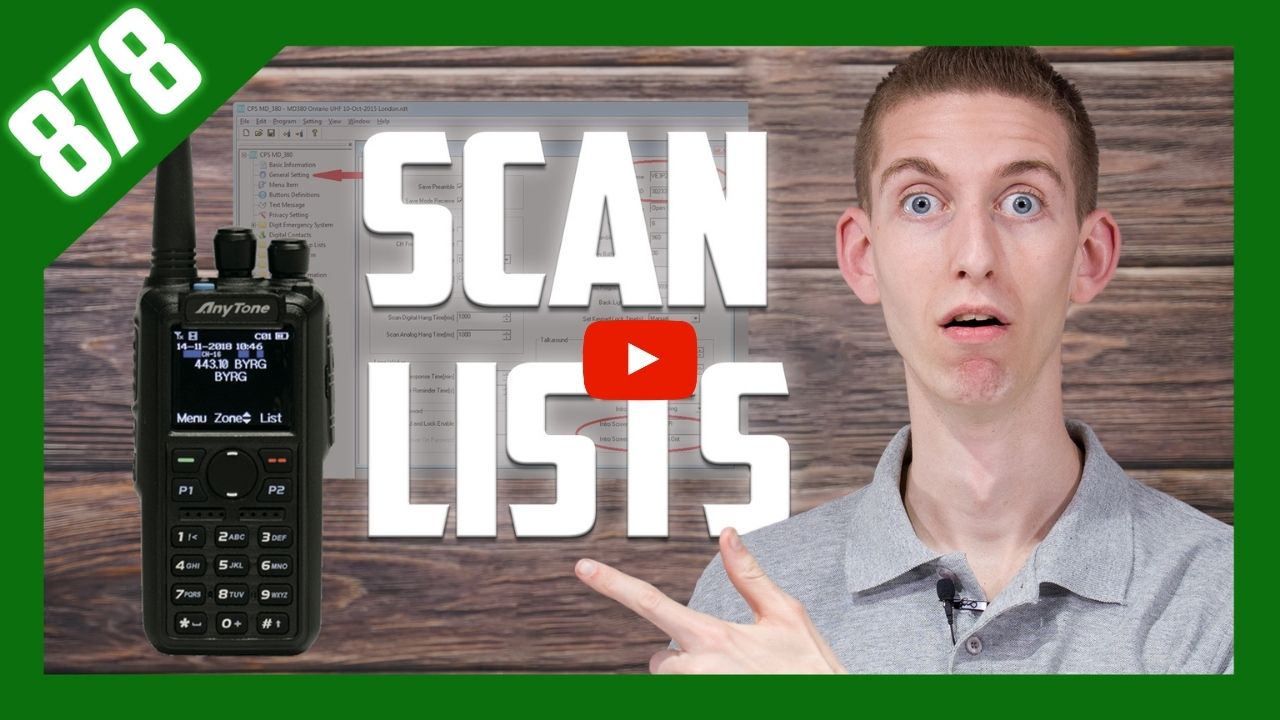 How to Make a Scan List on an AnyTone DMR Radio
Scan lists allow you to use a radio to monitor or receive more than one channel or group of contacts. When scanning, your radio will go through the list of channels you've programmed into to see if there's any activity. If it hears nothing, it keeps going.

However, if your radio does hear activity, it'll stop and open the speaker. This is an effective way to monitor what channels are active quickly. So how can you create one for yourself?

Click below to watch the learn how you can make a DMR radio scan list.