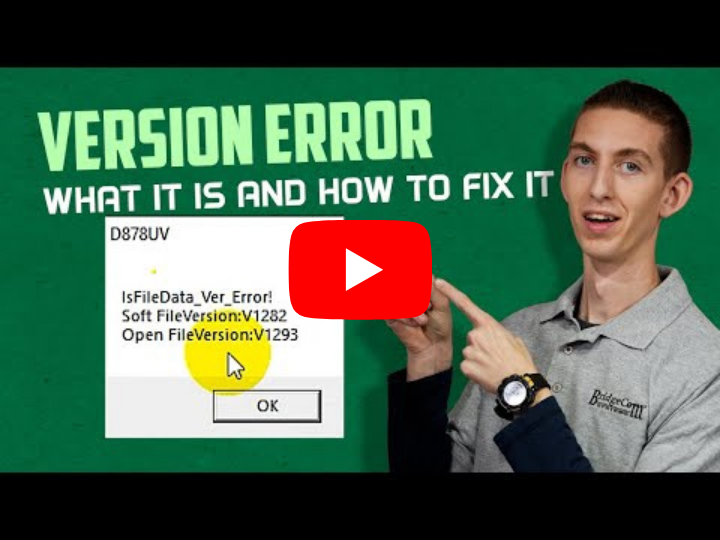 How to Fix a Version Error on a Codeplug
When a version error pops up on your codeplug.. Will you know what steps to take to fix it?
If you've been running into codeplug roadblocks, it's time to take a stand. Watch this short video, and we'll walk you through why and how version errors happen, and what you can do to quickly clear them up.
Check out our
Super Codeplug
or
Ultra Codeplug
, great for a resolute hams. 
Free 3-Step DMR Guide: https://www.bridgecomsystems.com/pages/3-step-dmr-guide

For more information:
📞: 816-532-8451
📧: contactus@bridgecomsystems.com
Technical Support: https://bridgecomsystems.freshdesk.com/support/home

Follow us on social media and stay up to date on all the latest news and products! Facebook: https://www.facebook.com/bridgecomsystems
Instagram: https://www.instagram.com/bridgecomsystems/
Twitter: https://twitter.com/BridgeCom_Radio
LinkedIn: https://www.linkedin.com/company/bridgecom-system