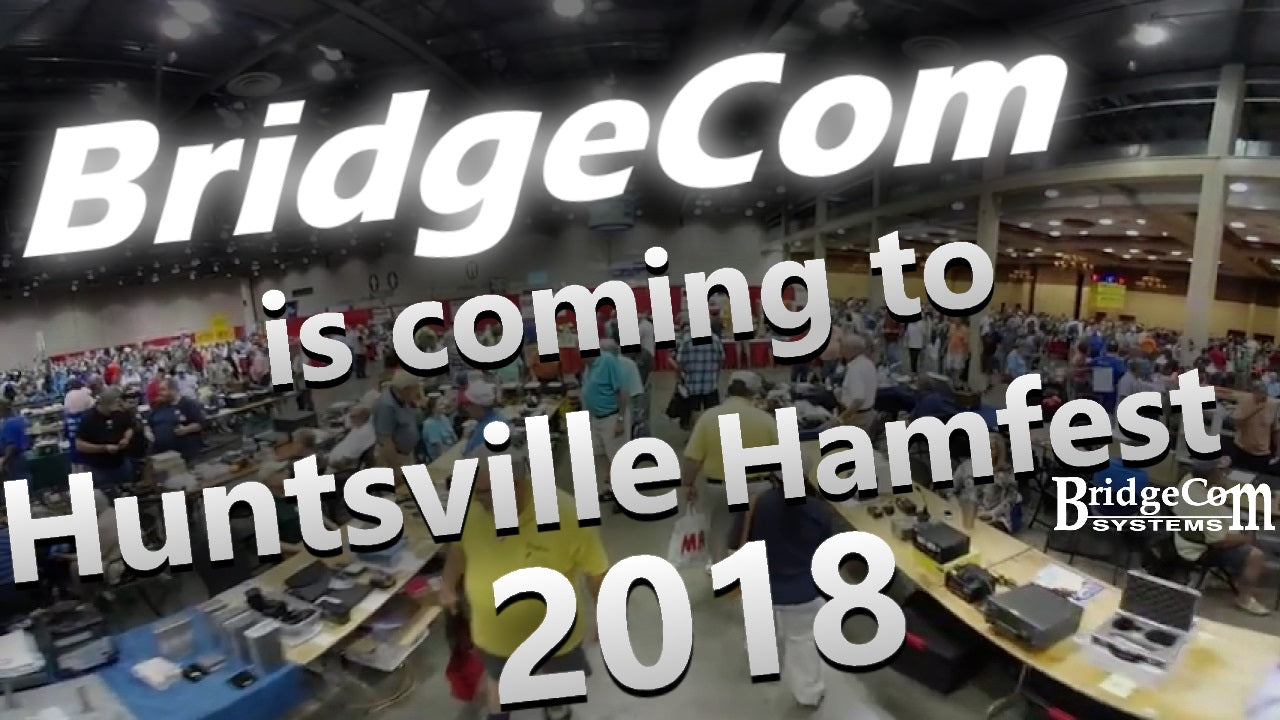 BridgeCom Is Coming To Huntsville Hamfest 2018!
Bridgecom Systems is going to the Huntsville, AL, Hamfest 2018.
We will be available to talk with all of our customers and fans.
We will have a number of products available for purchase including the;
AnyTone AT-D868UV Dual Band DMR Handheld Radio,
And a number of other products and accessories.
Come by and visit our booth.
We look forward to seeing you all there.
For more information call 816-532-8451 or email
contactus@bridgecomsystems.com