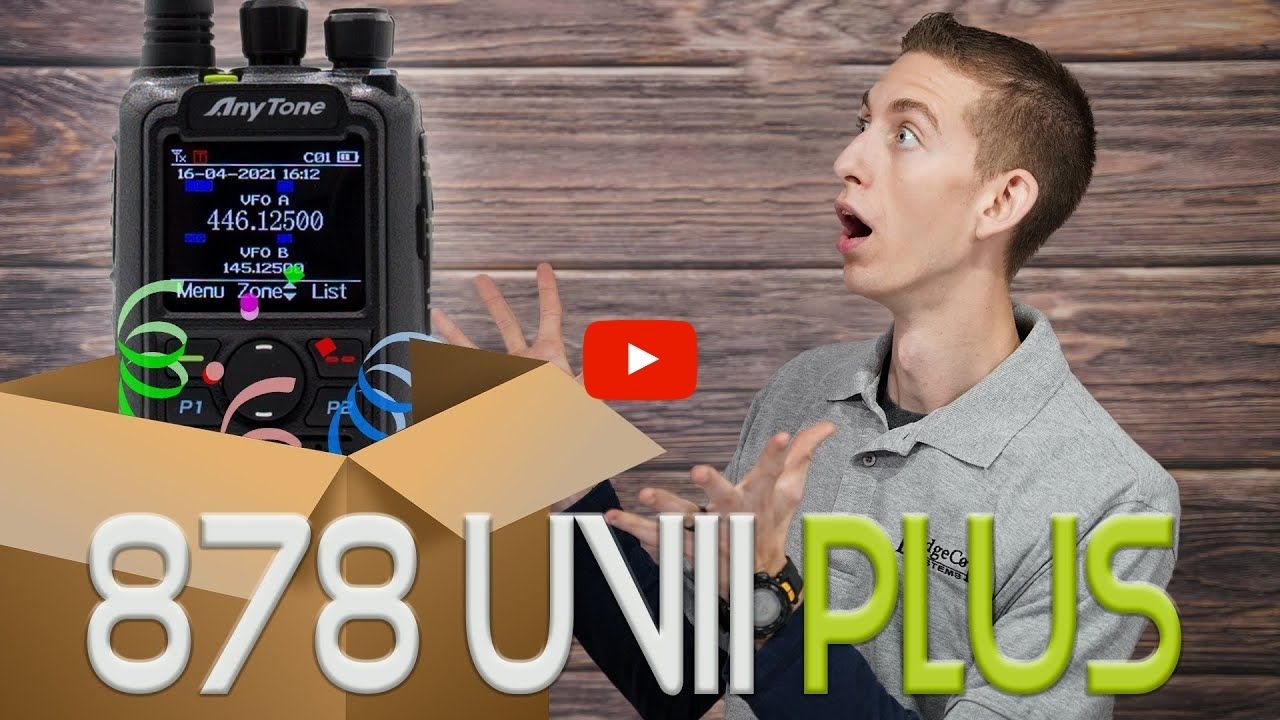 AnyTone 878UVII Plus DMR Radio Unboxing
The AnyTone 878UVII Plus is the newest DMR handheld we carry at BridgeCom, and it has some exciting features we'd like to share with you.
Watch the video below to see the full unboxing!
There you have it. An unboxing and in-depth look at the all new AnyTone 878UVII Plus from BridgeCom Systems. Now this feature-packed radio just came out so if you'd like to be one of the first to get your hands on it, click the link below.