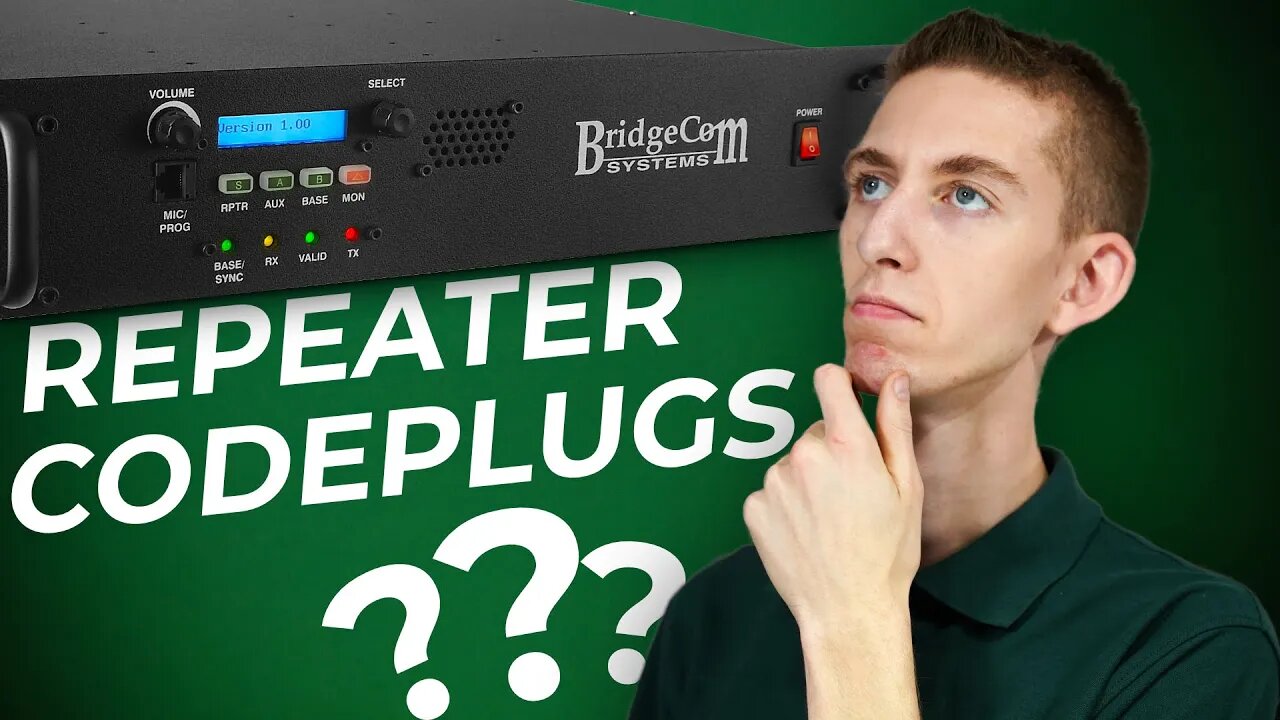 How to Modify a Codeplug to Work With Your Local Repeater
Have you ever found yourself with a fantastic radio but feeling limited because it's not tuned for your local repeater? It's frustrating, right? We've all been there, fumbling with frequencies, color codes, and timeslots, desperately trying to make our radio communicate seamlessly with our local repeater.

Are you frustrated with your radio's limited functionality or struggling to make it work seamlessly with your local repeater? We understand your pain, and that's why we're excited to introduce you to Cody W3AMG's latest video.

***SAVE on purchases of 1, 2, 3 or 4 repeaters during our repeater warehouse blowout, going on now 'til the end of October!***
Cody simplifies the process of customizing your radio to match your local repeater's requirements, making it accessible for all users, regardless of their technical expertise.

In a nutshell, Cody will guide you through the steps needed to modify your radio's settings to align with your local repeater. It's a quick and painless process that promises to revolutionize your radio communication.

***SAVE on purchases of 1, 2, 3 or 4 repeaters during our repeater warehouse blowout, going on now 'til the end of October!***

Check out our current selection of amateur radio repeaters!

For more information:
📞: 816-532-8451
📧: contactus@bridgecomsystems.com
Technical Support: https://bit.ly/bridgecom-support

Follow us on social media and stay up to date on all the latest news and products!
Facebook: https://bit.ly/bridgecom-facebook
Instagram: https://bit.ly/bridgecom-instagram
Twitter: https://bit.ly/bridgecom-twitter
LinkedIn: https://bit.ly/bridgecom-linkedin

0:00 intro
0:43 opening up the codeplug
1:08 exporting the codeplug
1:53 opening the codeplug in Excel or another editor
2:13 finding your local repeater's information
3:51 changing the transmit frequencies
5:18 changing the receive frequencies
5:48 changing the color codes
6:17 changing the time slots
6:45 changing the power output
7:29 saving the codeplug
7:40 opening the modified codeplug in the CPS
8:07 writing to the radio
8:29 testing the radio on the repeater
9:04 outro

***SAVE on purchases of 1, 2, 3 or 4 repeaters during our repeater warehouse blowout, going on now 'til the end of October!***