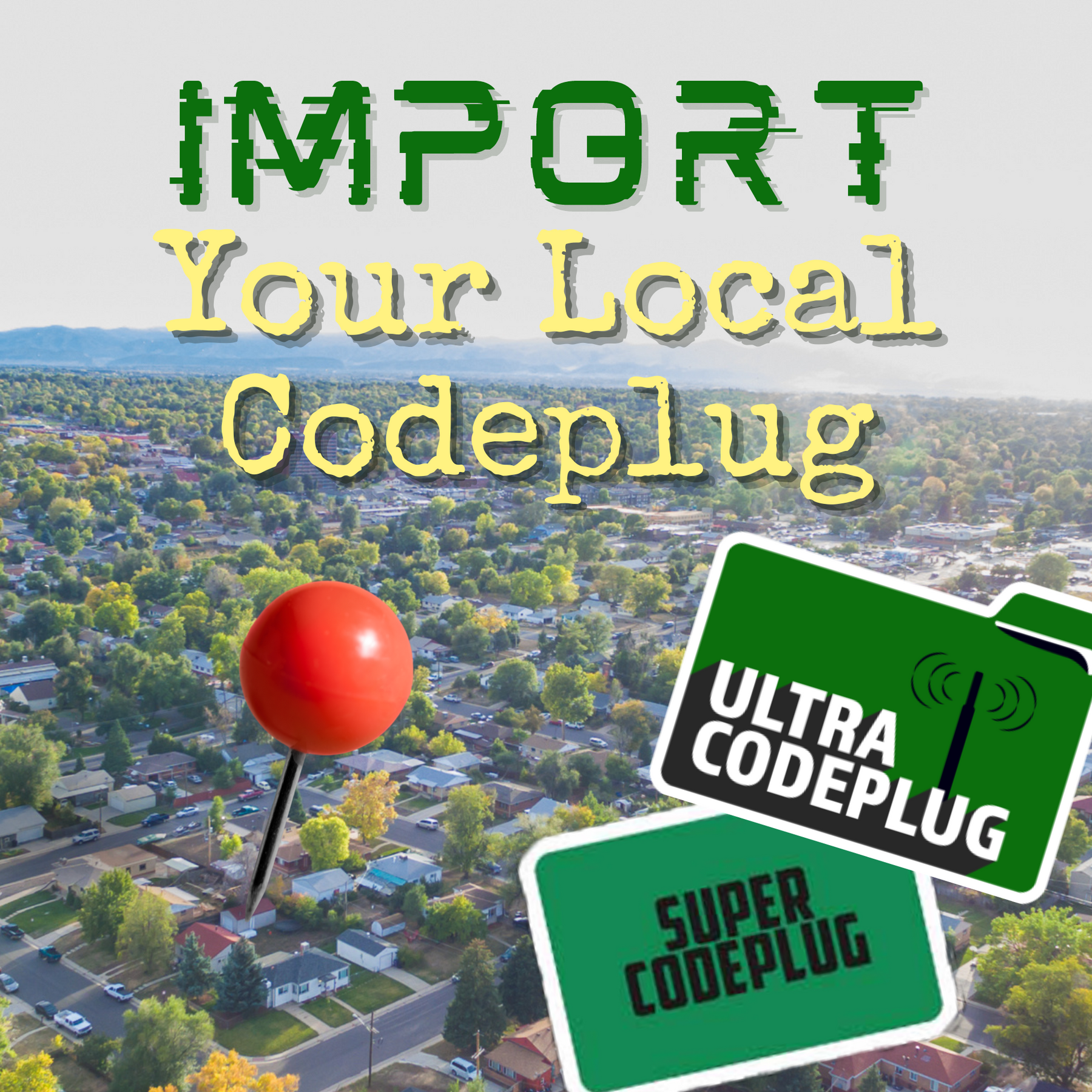 How to Import Your Local Club's Code Plug into a Your Plug and Play
Simply put, a codeplug is a software file that's downloaded into your radio that tells the radio what to do. You could think of a codeplug as a movie script. Even when you have the best actors, great lighting, and amazing scenery, the show can't go on unless there is a script in place that tells everyone what to do. And that's exactly what a codeplug does for your radio. When a situation arises and you have more than one codeplug to import into your radio, you'll want to make sure your getting the best of both worlds through each one. Here's exactly how you can make sure your codeplugs are providing everything you need and them some.
First things first, make sure you have a backup plug and play codeplug saved somewhere seperately. If anything wild happens and something goes wrong, it's never a bad idea to be prepared. After you've ensured you have a backup saved, the first step here, as in a lot of other cases is to 'Read from the Radio'. So go ahead and click the computer icon button that says "read from radio" in the top left corner.
Now you will want to use the 'Tool' feature in the top left menu to export your codeplug.
At this point, you have the option to 'Export All(Default CSV FileName)' or just the 'Channel List' depending on how much information you want to change. Your export pop out will look like the image below.
Once you've chosen if you want to 'export all' or just want to export the channel list, you will click the 'export' option, which will export your codeplug to the location you've chosen.
The next step is then to 
repeat this same process
with your local codeplug or local ham club's codeplug.
So, go back up to the top left menu in your CPS and 'open' your local codeplug file. Then replicate the steps of exporting this codeplug and saving it to a separate location.
At this point, you should have both your
BridgeCom Codeplug
, as well as your local codeplug exported and saved to a location on your computer where you can easily access them.
Now take these two files and open them up in Microsoft Excel (or any equivalent program) and combine the information from these two files. You may have to take some zones over or rebuild them at this point.
Once you are done, save this newly combined codeplug file into a easy to find location on your computer, then head back over to the CPS where we will then upload this new file. So head back over the the 'Tool' section in the top left menu, and select import.
Then select the new codeplug file so your can import it, and write it back to your radio. And at this point, you have the best of both worlds downloaded to your codeplug, and in the palm of your hand.
Need further assistance? Give our team a call today at (816) 532-8451 for two-way radio help!
Want our best codeplugs? Try these high-quality codeplugs developed in house.
Super Codeplug
-
Ultra Codeplug

Want them for Free?
Join BridgeCom Plus today to Get Both