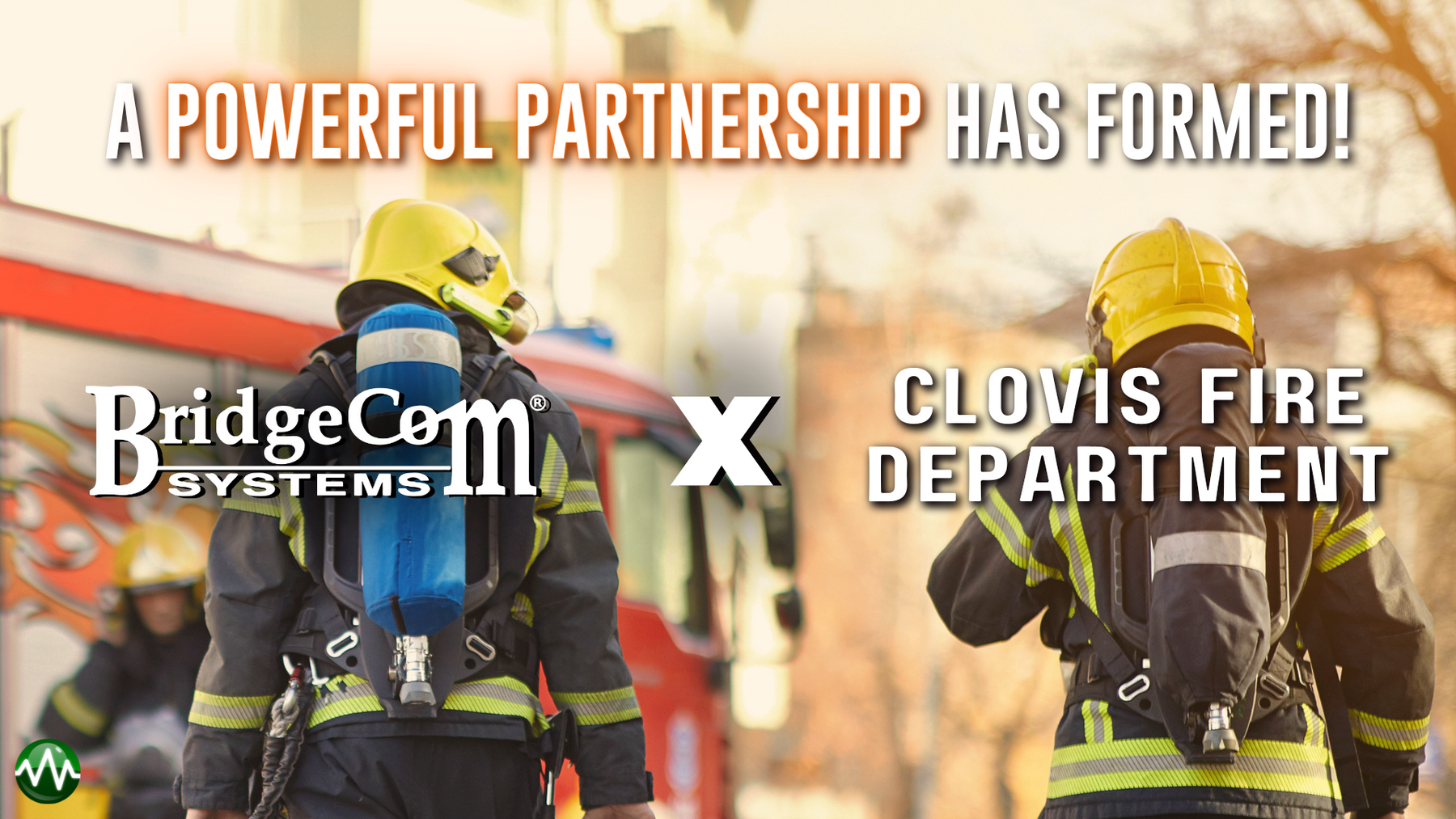 Breaking: BridgeCom Systems Partners with Clovis Fire Department to Provide Handheld Radios to Firefighters
FOR IMMEDIATE RELEASE
BridgeCom Systems Partners with Clovis Fire Department to Provide Handheld Radios to Firefighters


Smithville, MO – BridgeCom Systems, a leading provider of two-way radios, has partnered with the Clovis Fire Department in Clovis, NM to provide handheld radios to their firefighters.


BridgeCom Systems CEO, Ron Kochanowicz, expressed his enthusiasm for the partnership, stating, "We are thrilled to provide our high-quality radios to the brave firefighters of the Clovis Fire Department. These radios will enable them to communicate more effectively and respond to emergencies more efficiently."


The deal was closed with the help of Weldon Kube, the representative with the City of Clovis, NM.

"We appreciate the support of BridgeCom Systems in our efforts to keep our community safe," said Kube. "The new radios will provide our firefighters with the necessary tools to respond quickly and effectively in emergency situations."


BridgeCom Systems, headquartered in Smithville, MO, has been providing reliable communication solutions for over a decade. Their commitment to quality and customer satisfaction has made them a trusted provider of two-way radios for public safety, commercial, and amateur radio users.

Check out BridgeCom's two-way radio products here