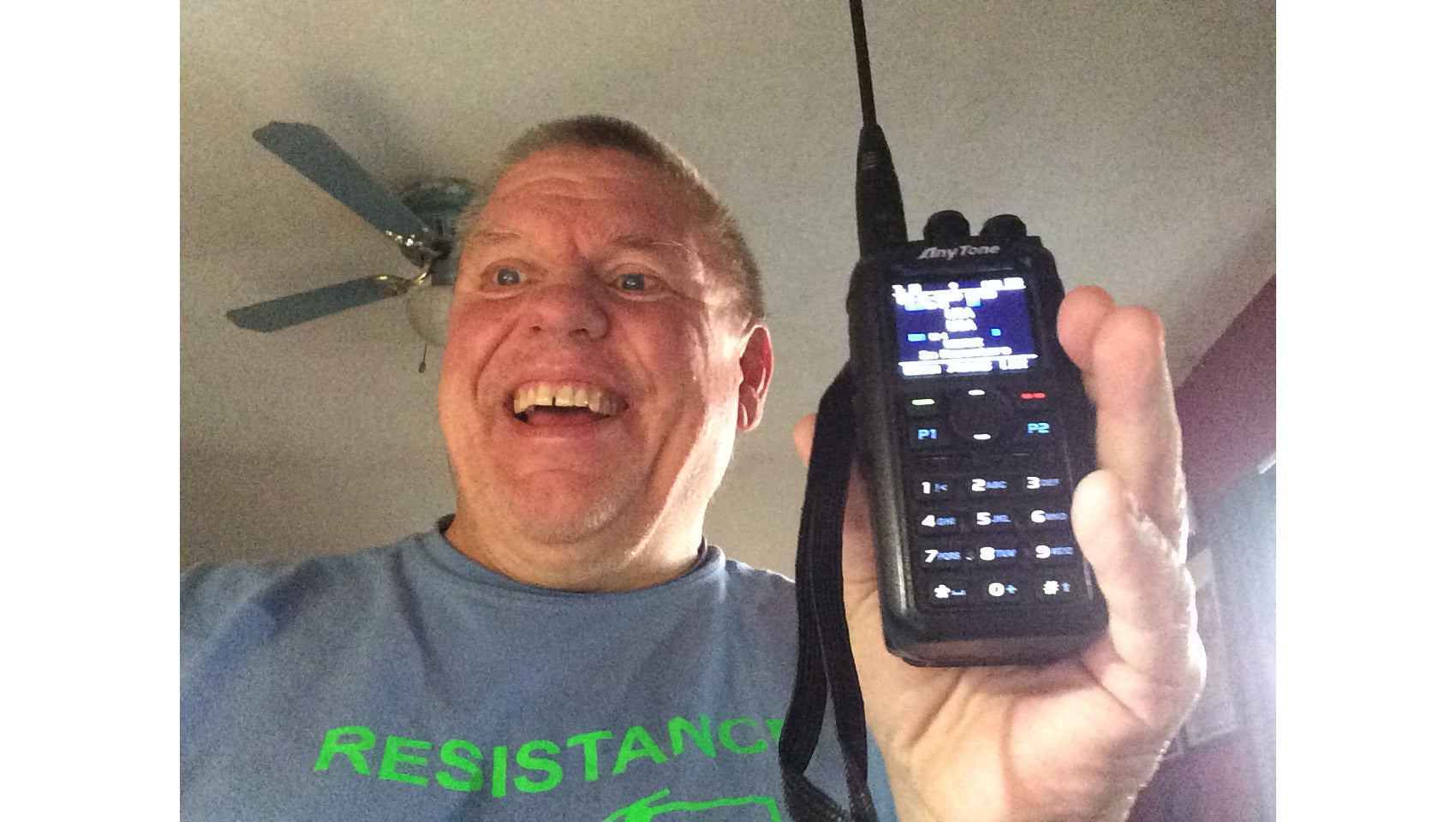 Check out Hector Carveth-KB2VWD With His AnyTone 878!
 Hector KB2VWD enjoys his AnyTone 878 and so should you! The intuitive interface, Bluetooth capabilities, and DMR/Analog APRS will have you smiling the second you open the box.
This means you will be able to easily navigate the radio out of the box, speak with your fellow hams hands-free, and transmit location on DMR/Analog.
We hope to see many more smiles from the community just like Hector's!
View AnyTone HT's - https://bit.ly/2FmN6r7