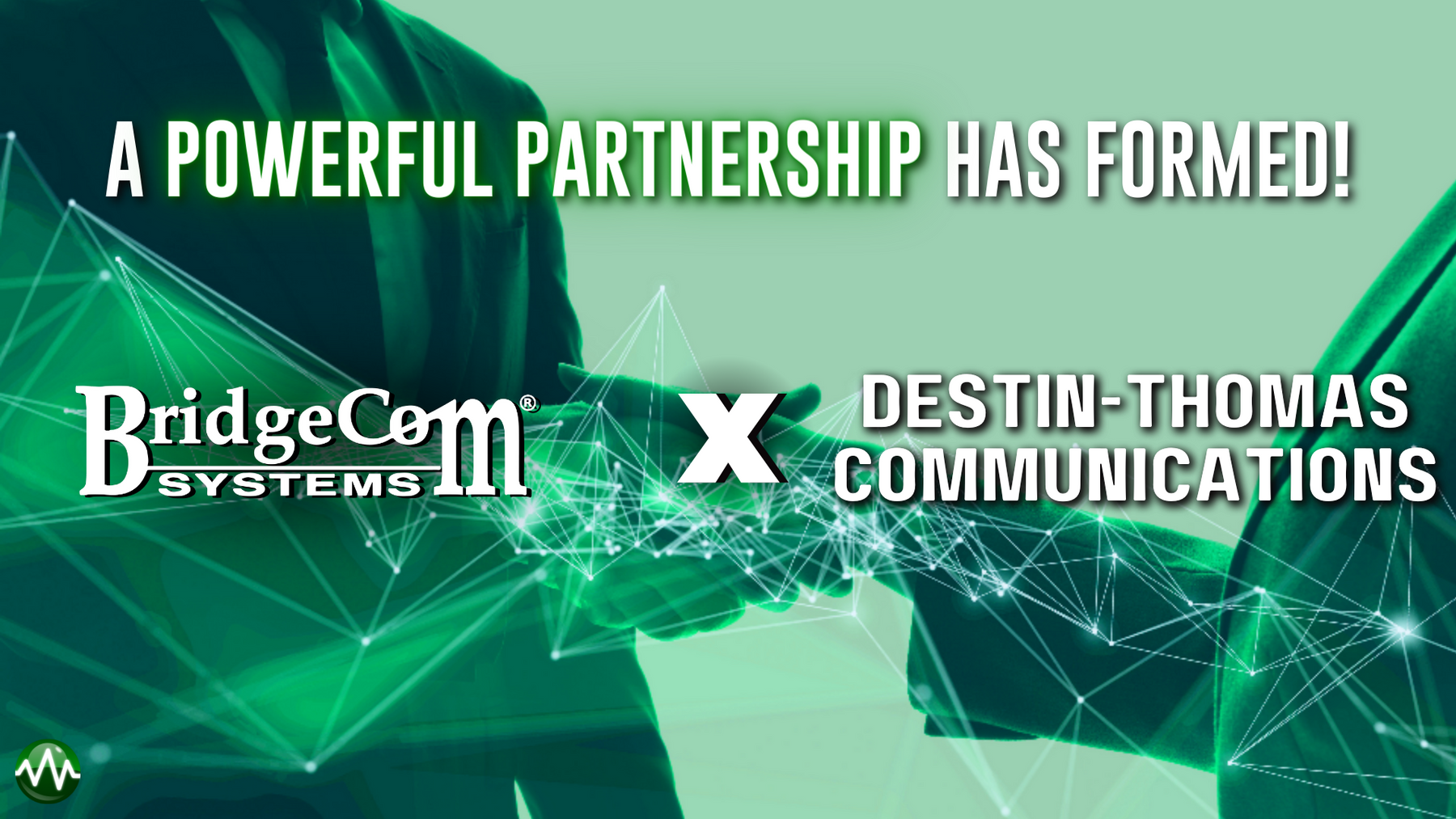 BridgeCom Systems Expands Reach with New Radio Dealer in Ventura County, California
FOR IMMEDIATE RELEASE


BridgeCom Systems Expands Reach with New Dealer in Ventura County, California
Smithville, MO - BridgeCom Systems, a leading distributor of two-way radios, is pleased to announce a new partnership with Destin-Thomas Communications, located in Ventura, California. The collaboration will allow BridgeCom Systems to expand its reach and offer its innovative BP-268 handheld radio to customers in Ventura County and surrounding areas in California.
Destin-Thomas Communications is a well-established and respected provider of communication solutions with a strong customer base in Ventura County. The partnership will enable Destin-Thomas to offer its customers the latest two-way radio technology from BridgeCom Systems.
"We are excited to have Destin-Thomas Communications as a dealer for our BP-268 handheld radio," said Ron Kochanowicz, owner of BridgeCom Systems. "We have been impressed with Naomi Thomas and her team's expertise in the industry, and we are confident that their customers will benefit from our advanced technology and exceptional customer service."
Naomi Thomas, owner of Destin-Thomas Communications, said, "We are thrilled to partner with BridgeCom Systems and offer our customers their top-of-the-line BP-268 handheld radios. Our partnership with BridgeCom Systems will enable us to provide our customers with reliable communication solutions that are tailored to their unique needs."
BridgeCom Systems and Destin-Thomas Communications share a commitment to providing customers with high-quality products and exceptional customer service. With this partnership, both companies will continue to expand their reach and provide cutting-edge communication solutions to customers in Ventura County and beyond.
For more information about BridgeCom Systems and its products, please visit their website at 
www.bridgecomsystems.com
.
Contact:
Ron Kochanowicz
BridgeCom Systems
Phone: 1-816-532-8451
Email: 
sales@bridgecomsystems.com
Website: 
www.bridgecomsystems.com
Naomi Thomas
Destin-Thomas Communications
Phone: 1-805-642-4300
Email: 
destinthomas98@gmail.com
Website: 
www.destinthomas.com