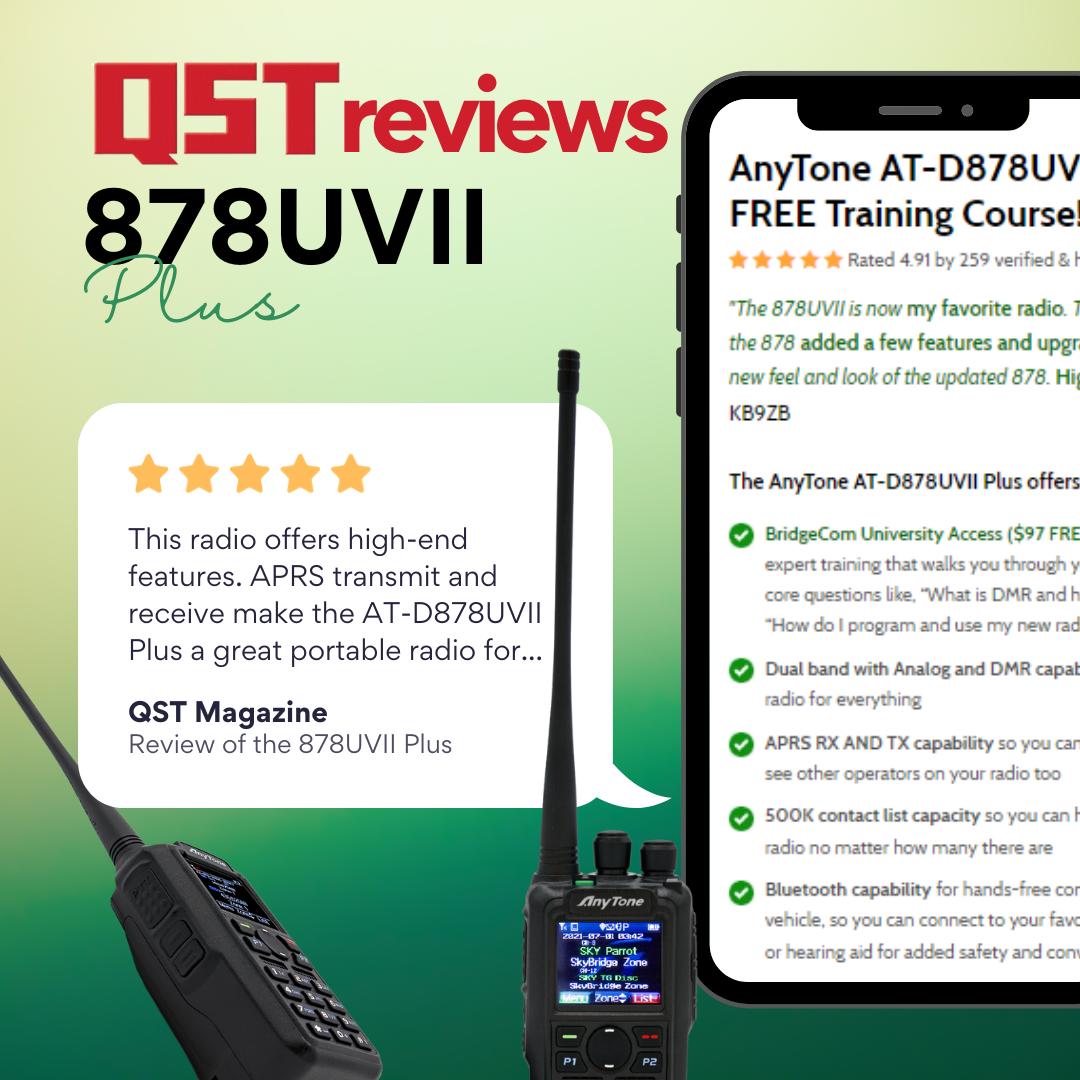 Check out VE2BQA's Review of the AT-D878UVII Plus in QST Magazine! "Quite Impressive"
Are you an Amateur Radio Operator always on the lookout for the latest and greatest gear? Well, you're in luck! In the latest issue of QST Magazine, Martin VE2BQA has taken a deep dive into the AT-D878UVII Plus handheld radio. If you recall, its predecessor made waves back in July 2019. But hold onto your antennas, because this article isn't just a rehash of the old; it's a thrilling exploration of all the exciting improvements and features packed into this new version.

Get your 878UVII Plus here!
We're talking about APRS capabilities that will elevate your communications game, Bluetooth operation for seamless connectivity, and an expanded internal memory that'll have you storing more contacts and memories than ever before. If you're as passionate about ham radios as we are, this is an article you won't want to miss. So, sit back, grab your favorite mug of coffee, and get ready to discover how the AT-D878UVII Plus is taking the ham radio world by storm. Keep reading to learn more!


In the changing world of Amateur Radio, staying updated with the latest advancements is key to enhancing your experience. The AT-D878UVII Plus, as meticulously reviewed by Martin VE2BQA in QST Magazine, represents a leap forward in technology and functionality. To read the full review and uncover all the details, check out pages 40-42 of QST Magazine, and stay tuned for more exciting updates from BridgeCom Systems. Happy transmitting!

Get your 878UVII Plus here!