Thank you for ordering an
Advanced Tech Call
We look forward to assisting you.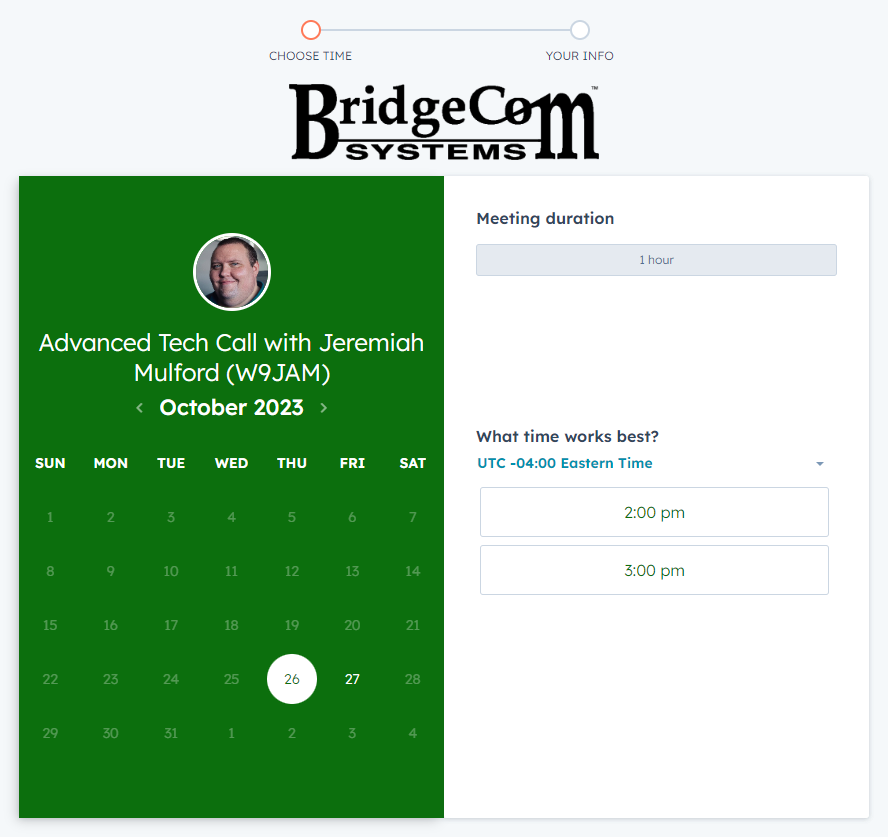 Go to https://support.bridgecomsystems.com/kb-tickets/new and submit a ticket with your Advanced Tech Call order number. For the Description field, put in, After hours ATC Request. We may have a time available for after hours or weekend service that isn't listed on the schedule.



Go to the confirmation email and there will be a link to reschedule the time.