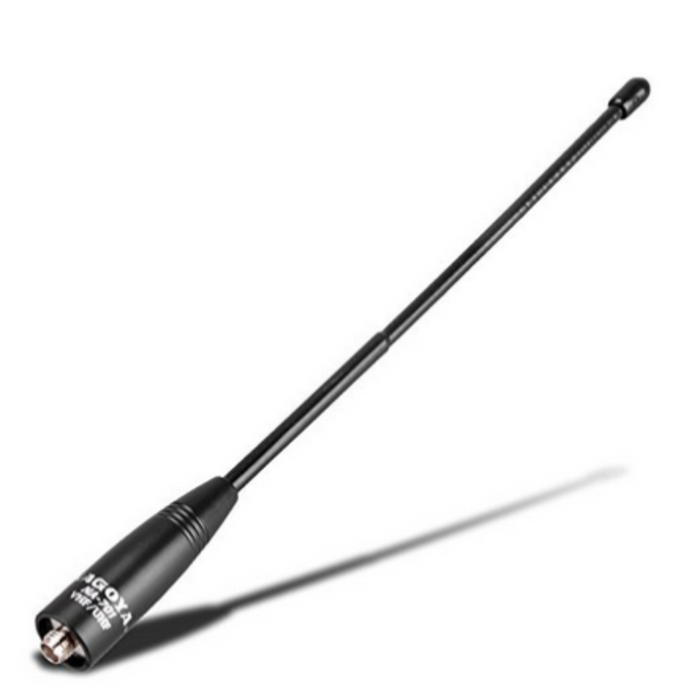 Nagoya NA-701C 8-Inch Whip (155/455Mhz Commercial) Female Antenna
In Stock and Shipping NOW!
Receive Hard to Hear Signals and Transmit Further
Certified Original Nagoya Antenna NA-701C is almost 9 inches long and is a must for extending the range for your handheld radio. 
May Require a Rubber spacer (included) and has an extended antenna cover to protect your radio SMA male base from the elements.
This is the recommended UHF Antenna. It is dramatically more efficient than the NA-771 on UHF. It also performs extremely well for its length on VHF as well.
The First Nagoya Specifically Tuned for Transmitting and Receiving on the Commercial Bands.
Frequency: (Optimized to 155/455Mhz)
Gain: 2dBi
Max power: 10Watts
VSWR: Less 1.5:1
Impedance: 50 OHM
Connector: SMA-F
Length: 8.5 inches
Compatible with all Any Tone Radios, BridgeCom BCH HT's, BaoFeng, etc.
Original price
$ 0.00
-
Original price
$ 0.00