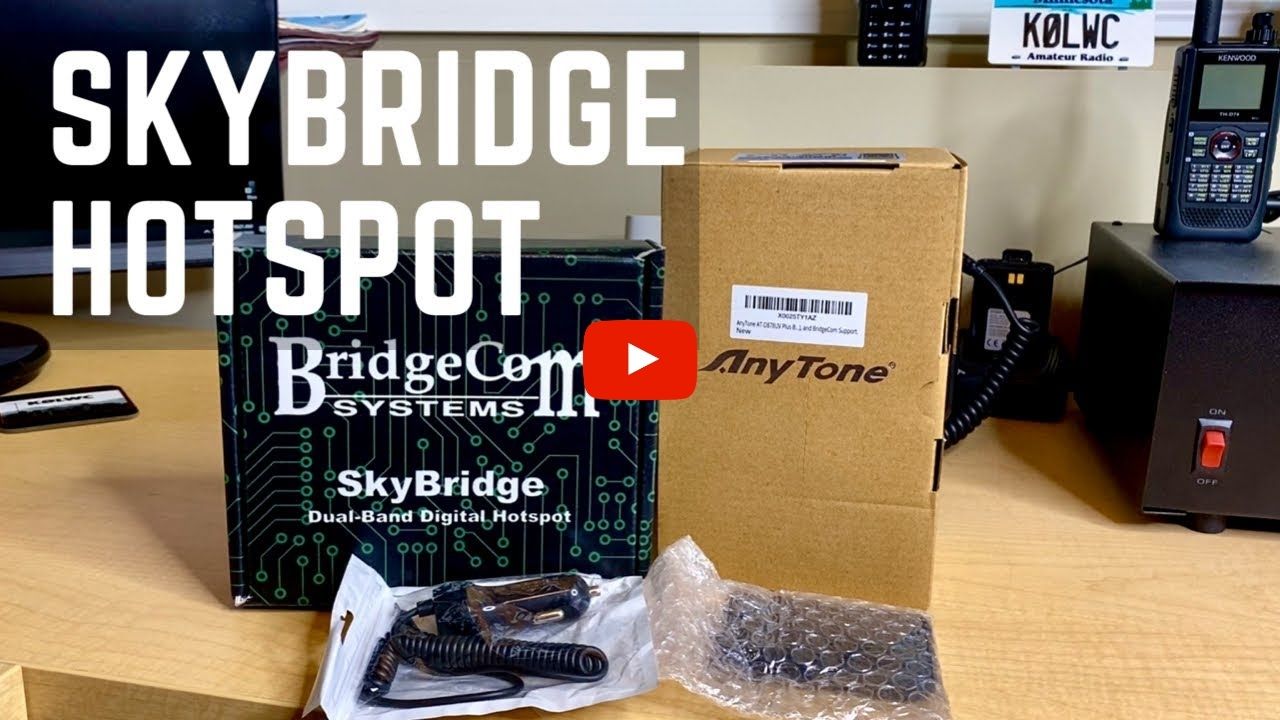 YouTuber, KØLWC, Unboxes and Reviews the New BridgeCom SkyBridge Hotspot

The new SkyBridge Dual-Band Digital Hotspot is finally here.

This little "Repeater in your pocket" will promise you a superior experience in amateur radio. Open up your box and you'll be listening to talkgroups in no time at all.

Like all BridgeCom products, our SkyBridge comes with top-of-the-line support to ensure you have a seamless experience with your SkyBridge Hotspot.

So if you want to make the choice of a top-quality hotspot, choose the SkyBridge.