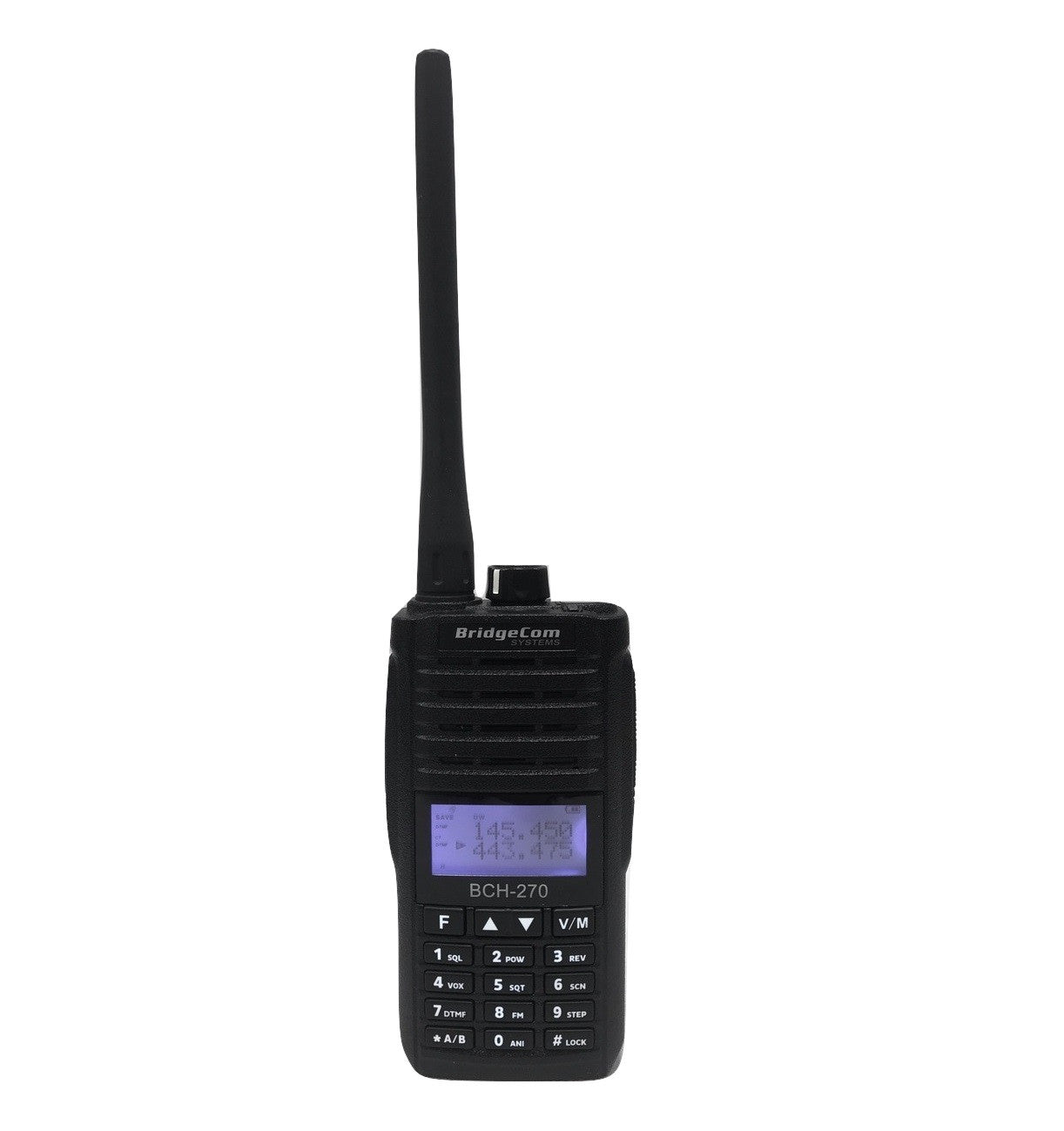 Unboxing the New BCH-270 Dual Band HT
Introducing the new BCH-270 Handheld Radio for Dual Band amateur ham radio use, 144-147.995 and 430-449.995 MHz. It's just what you need in a 2m/70cm dual band portable radio. The BCH-270 is small, durable, light weight and has excellent battery life, up to 12 hours. You can easily adjust the power from 5 watts to 2 watts. It has 256 programmable channels to store all your favorites and it sounds great too. The BCH-270 fits nicely in the palm of your hand and has a bright easy to read LCD display. Make your next handheld radio a BCH-270!
The BCH-270 includes a Battery, Antenna, Belt Clip, Lanyard, Charger Base and Wall Plug. Download the programming software for Free from our support page. Programming cable sold separate. Other accessories available. 
Get your new BCH-270 HT today!