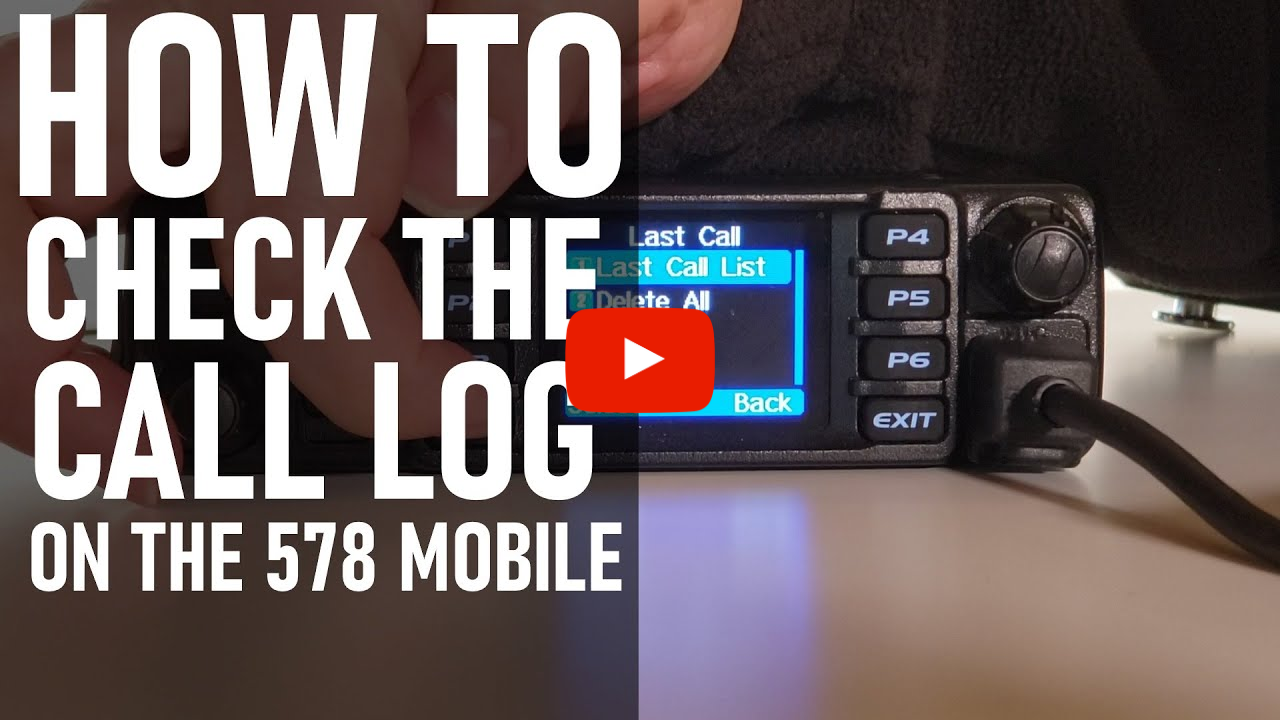 How to Check Your Call Log on Once you get Back to Your 578 Mobile Radio
Sebastian, KBØTTL, gives a quick tutorial of how to check your call log so you can see all the callsigns that come across your radio.
Want to stay updated on all things BridgeCom Systems? Click the links below to join our Offical Facebook Group and subscribe to our YouTube channel.
 Hi, this is Sebastion, KBØTTL. I was just playing with this 578 here, and I happened to walk out of the room, and I think someone was on. They told me they would be on at a certain time. I missed them, I don't know if they were on it. Luckily, the 578 mobile has what we call a call log feature available. It goes back and you can see the last several call signs that have come across your radio. So we're just gonna have a quick look at that feature here today.
(device beeps) (device beeps) And then to do that, we're gonna go down here to call log. (device beeps) Gonna get us into call log, last call. So we're gonna see a list (device beeps) of all of the people (device beeps) who were just recently on. We're to see quite a few operators that were on while I was walking to the other room here. So we have M3HPR was on worldwide. This is all from the worldwide talk group. (device beeps) It's like this person here doesn't have their DMR ID on the file yet, but that's fine. (device beeps) We are able to scroll down, VE3EXT was on, IT9EJE was recently on here as well, and we're monitoring the worldwide talk group here today. So while you're away from your radio, you'll be able to see who (device beeps) all the participants are, and if you need to email them later, or private message them later, you can. Thank you for watching, and if you like today's video, please be sure to subscribe to our YouTube channel, and to like us on Facebook. This is KBØTTL 73.