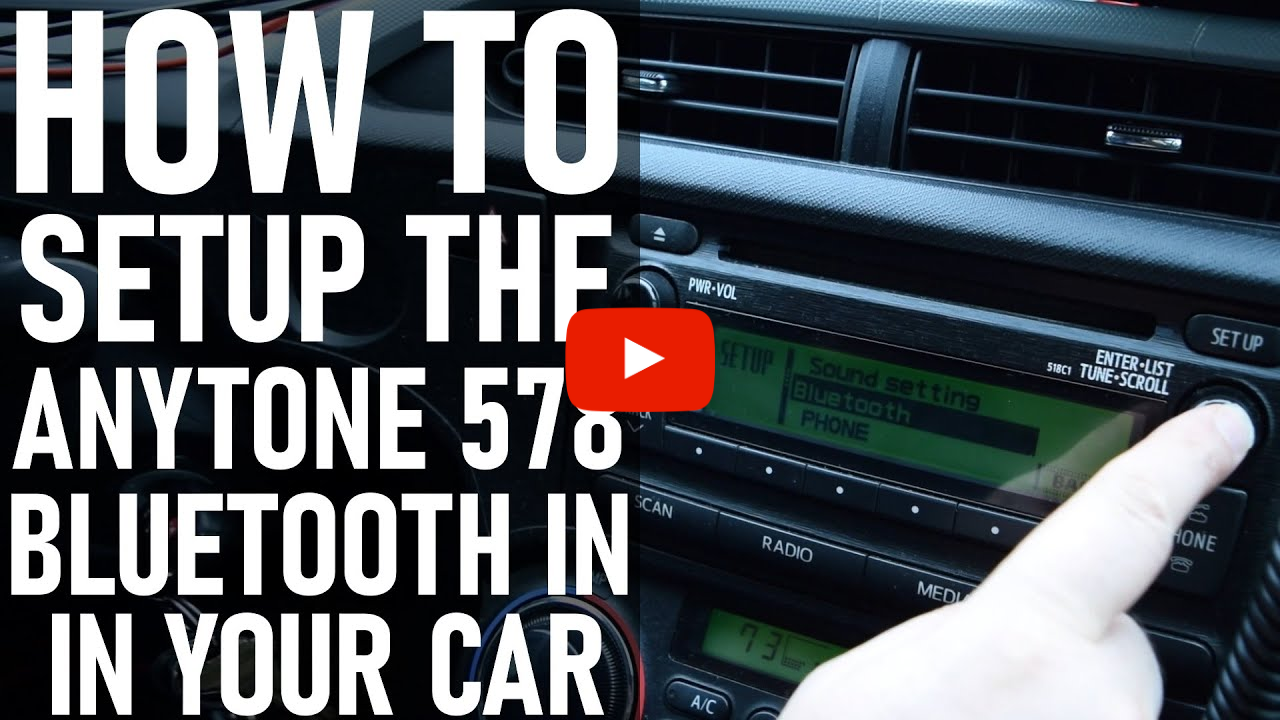 Learn How to Connect your 578 Bluetooth to your Car
Want to stay updated on all things BridgeCom Systems? Click the links below to join our Offical Facebook Group and subscribe to our YouTube channel.
This is Sebastian, KBØTTL. Today we're gonna demo how to hook up your new 578 mobile to your car Bluetooth audio. Keep in mind this process can differ based on the make and model of the vehicle you have, make and model of stereo you have, and the type of Bluetooth equipment that you have. But let's go out to the car, give it a try.
All right, so we got my 2015 Prius here. And I have our set up menu here for Bluetooth audio. I have Bluetooth and I have sound settings. And I have Bluetooth pairing. So we're gonna go ahead and search for our Bluetooth. All right, so what I'm gonna do here is I'm gonna try to get this car stereo paired up with this radio here on the new 578. We're gonna go ahead and do a menu. We're gonna go ahead and do a Bluetooth. We're gonna go ahead and turn it on. We're gonna go pairing. We're gonna seek Bluetooth. And it just paired to the car stereo as we're gonna be able to see down here on the screen as well under Bluetooth pairing. We can see it's connected, so no we're not gonna disconnect. It's connected. I believe it thinks it's a phone, yup. Believes it's a phone. All right, now we're gonna go ahead, select back. All right, so we're gonna get this to repeat a few touch tones back here to us just for sake of the video. On the parrot here just to show it's connected to our speaker. (touch tones) And we have it connected to our Bluetooth audio.
All right, so we're looking at Bluetooth Pin Code, menu item number 11 in Bluetooth. And we select it, we enter a pin code which has to match not on all radios, but on some radios the same pin code that's on the radio. That's gonna be one of the key things. So if you've tried everything else but you haven't been to this part of the menu yet go there as there might be a pin code in your radio that you have to match in order to get Bluetooth audio.
We're gonna try to pair this here to an aftermarket Kenwood. Should be exciting. All right, so we're gonna try to pair this to a different unit here, different stereo. Go into menu. And we're gonna go into Bluetooth. Make sure it's on, yup. Go to Bluetooth pairing. Seek Bluetooth. There we are. Select it. We've got it selected and we should be paired. And we've just seen it. Press our volume knob. That's gonna pair us up. Now we're all set to go. Well, I'm pleased with it. I hope you enjoy your new 578 as well. This is Sebastian, KBØTTL Be sure to like us on Facebook and subscribe. Thank you.