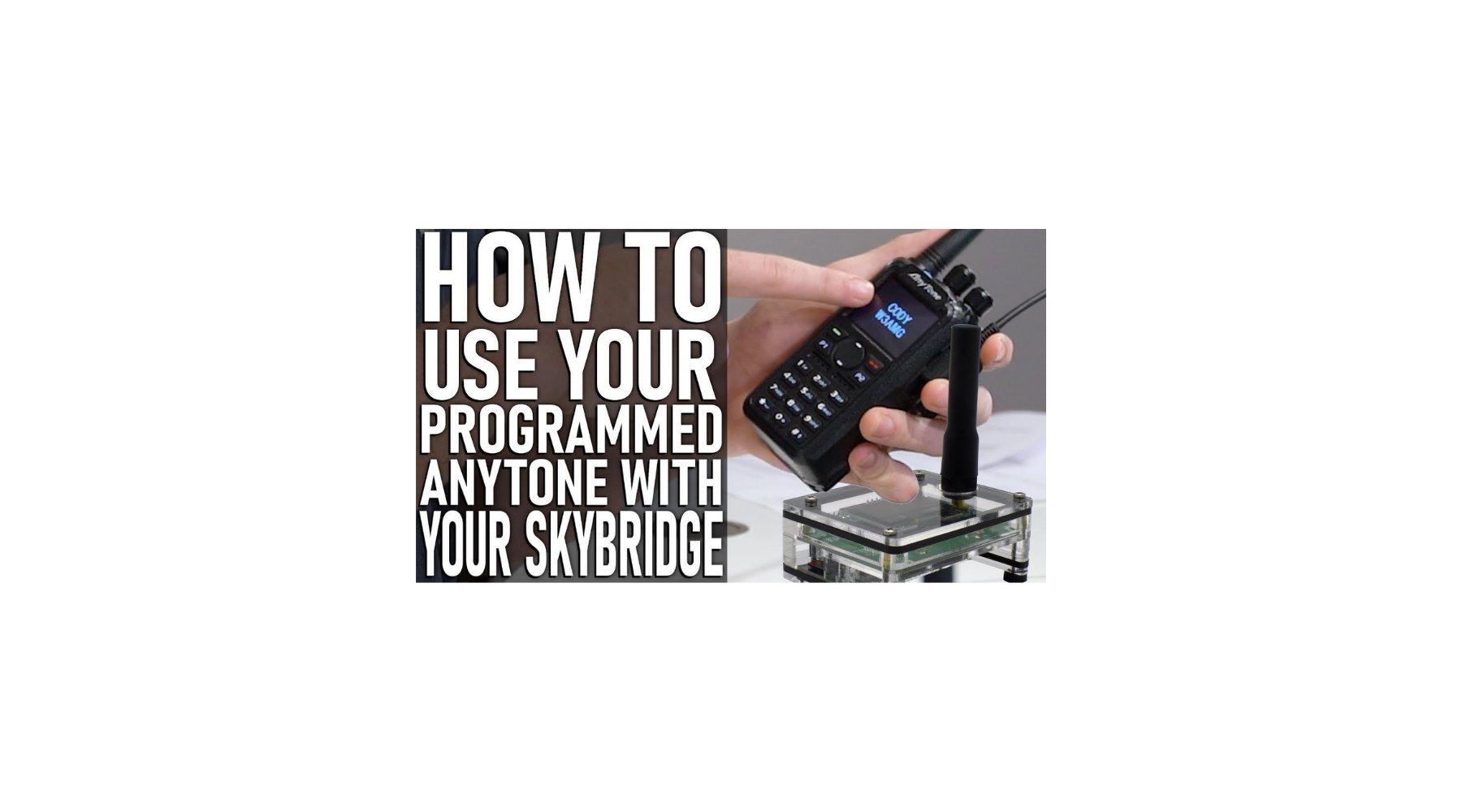 How to Use Your Programmed AnyTone with Your SkyBridge
Do you need help programming your AnyTone radio with the SkyBridge hotspot? 
It can sometimes be difficult to program your radio with your hotspot and that shouldn't be the case.
But check this out....you can learn how to program without any headache or confusion. 
We'll take you step-by-step in this short tutorial so you take your SkyBridge out of the box and be on the air in no time!