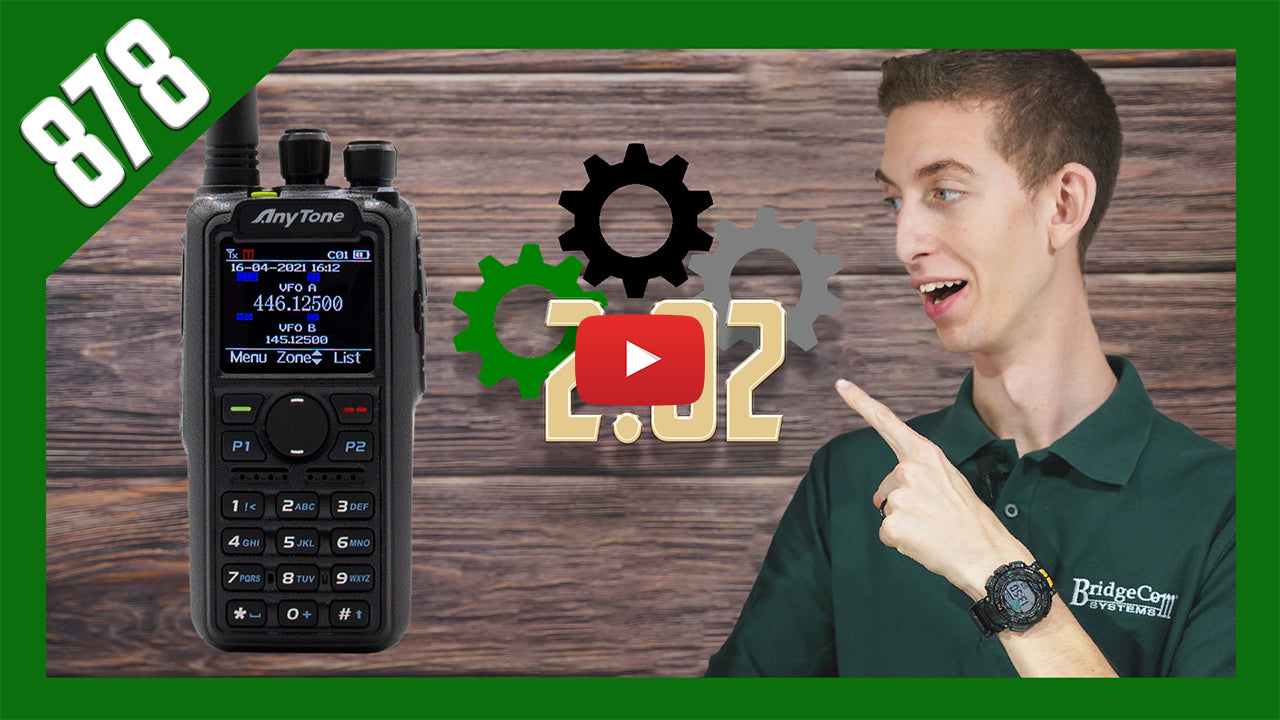 How to Update Firmware on the AnyTone 878UVII
Are you looking to update your AnyTone 878UVII Plus with the newest firmware, version 1.24? Installing firmware can be frustrating, especially if your settings get reset after switching over to a recent version, but there's a simple workaround to prevent that from happening. Today we'll show you how to quickly get your AnyTone 878UVII Plus up to date in just a few steps.

One quick note. Be sure the firmware you upgrade to is safe to download. Sometimes bugs emerge after a new version comes out, so always double-check our download page—there will be a warning if bugs have been reported.
Updating your firmware is a lot like getting a haircut: It might be annoying at first to drive to the barber, but once it's done you feel refreshed and don't have to worry about it again for a while. Click the link below to update your firmware today!