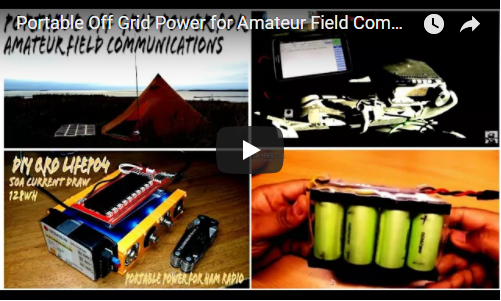 How to Power your off grid or mobile communication system.
As we all know, It is difficult, some would say impossible to get reliable, steady power to an off grid radio system. Not anymore. Ingenuity has prevailed!
Click the Link or the video by Julian, 08HSTN, to find out how to power your system!
Some radios to build your system with: 
Anytone AT D868UV Dual-Band DMR Handheld Radio - Dual Band Analog and DMR. 2m and 70cm Band.
BCH-270 Handheld Radio - Dual band analog only. 2m and 70cm band.
BCH-220 Handheld Radio - Single band analog 220mhz/1.25m band.