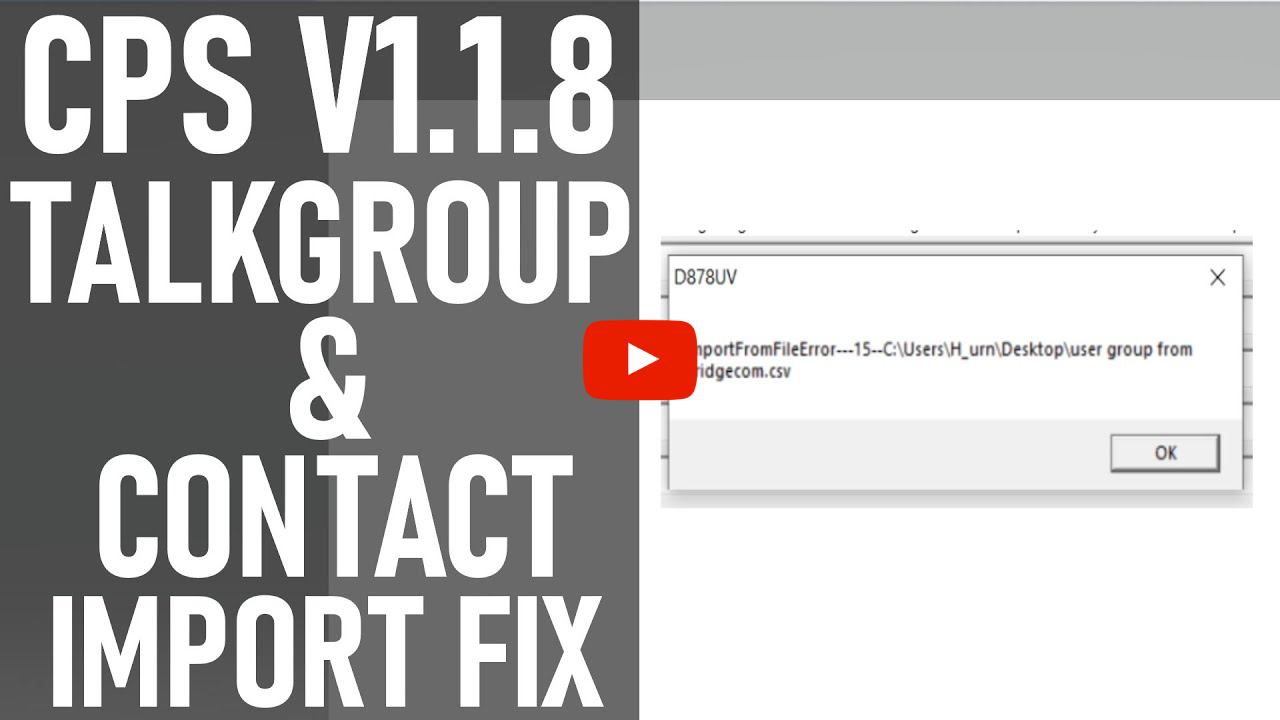 How to Import Talkgroups and Contacts Into Your Codeplug in V.1.1.8
Are you experiencing an error message with your contact/talkgroup lists? Then this video will help you workaround this hiccup. I'll take you step-by-step to fix this error and get you back to transmitting!
Want to stay updated on all things BridgeCom Systems? Click the links below to join our Offical Facebook Group and subscribe to our YouTube channel.