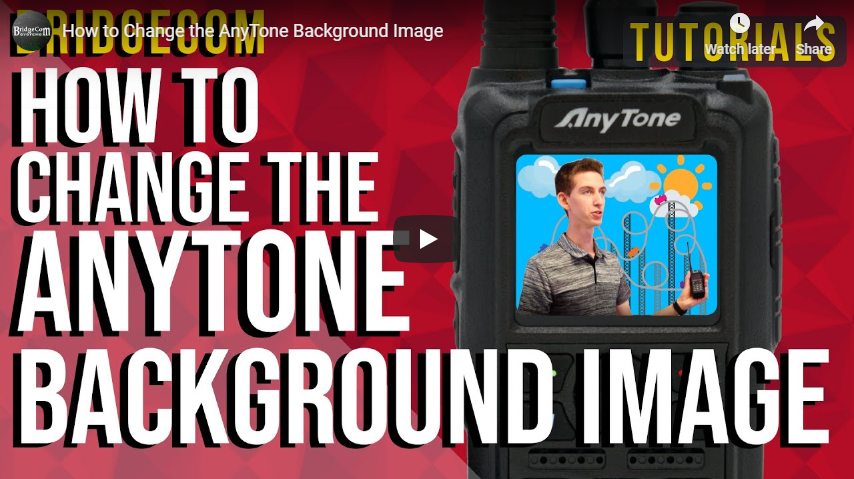 How to Change the AnyTone Background Image
Want to customize your radio and make it more personal? Watch the video above and, Cody, will show you how to change the background image on your AnyTone.⁠
Click the links below to find out why the AnyTone 878 PLUS is taking the world by storm!
Get yours here >> http://bit.ly/2ksWW3O
Are you scared of programming and the technical side of DMR?
Well don't worry, if you order now, you will receive BridgeCom University, completely FREE.
(With BridgeCom University, we will take you from a beginner to an expert on the AnyTone radio. Valued at $97.00.)
There's no better time than now to get on DMR.
With over 139,733 registered users on DMR, thousands of new contacts await!!
Get yours today >> http://bit.ly/2ksWW3O
Now we are offering FREE shipping to anywhere in the continental United States. Order now.