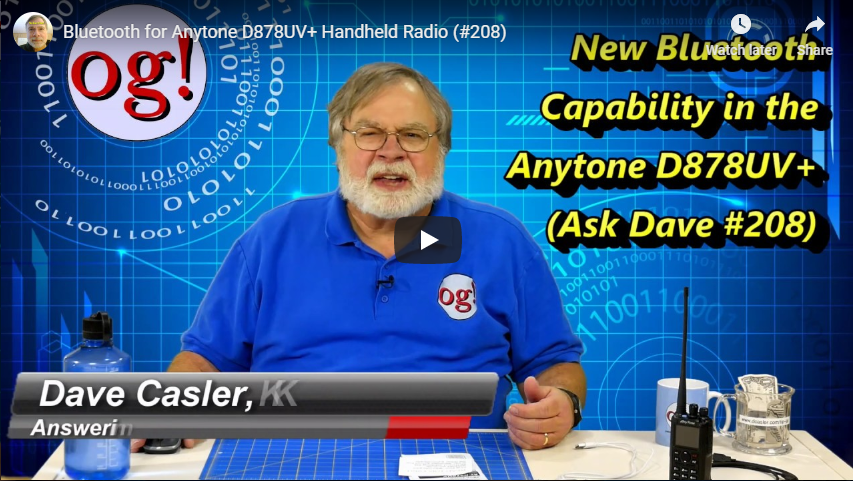 Dave Casler, KEØOG, reviews the AnyTone 878 PLUS and BridgeCom Systems!
"You can buy from other dealers of course. But these other dealers can't offer the level of support that BridgeCøm Systems does." - Dave Casler
Find out what Dave, KEØOG, thinks about the AnyTone 878 PLUS as well as BridgeCøm Systems.
Click the video above to watch.