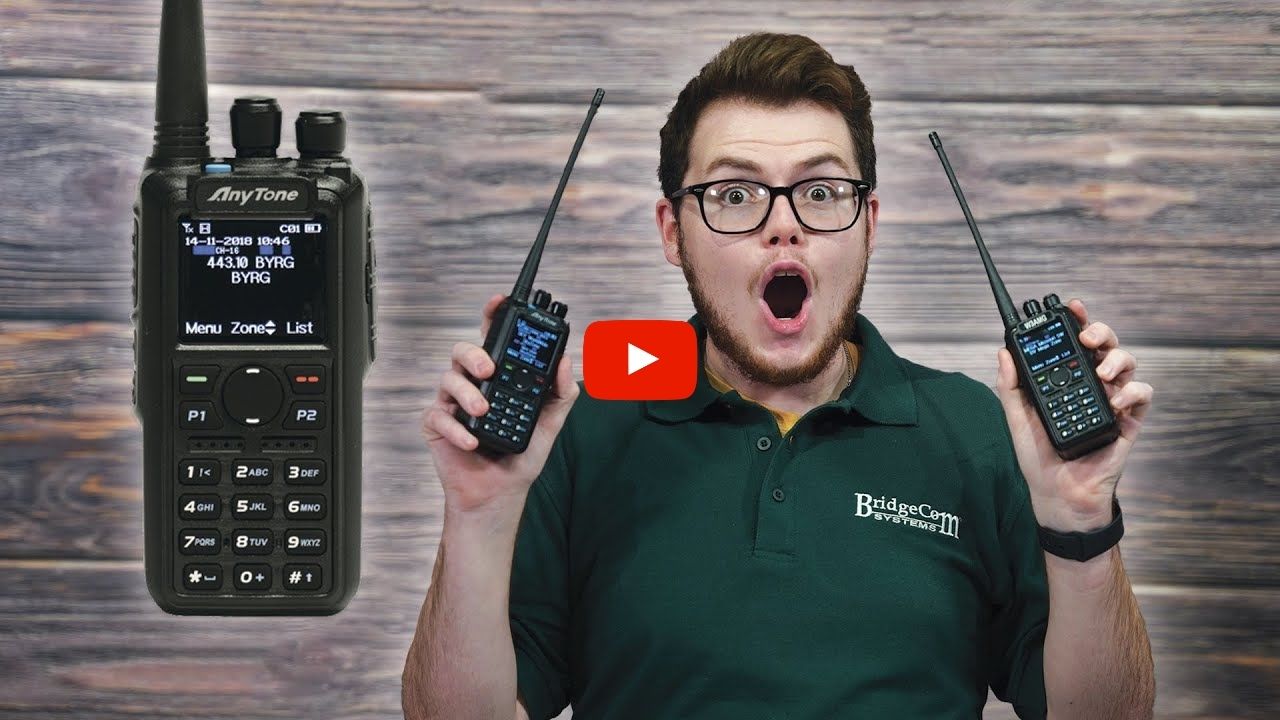 5 Things You Need To Know About the AnyTone 878 Plus
What Everybody Ought to Know About the AnyTone 878 Plus.
In this video you're about to watch, we're going to share with you five remarkable facts about the AnyTone 878 Plus DMR radio.
Every amateur radio operator deserves a quality radio, but sometimes it's hard to find what radio best fits your needs. That's why we created this video. To show you the five impactful benefits of the AnyTone 878 Plus that have helped so many Hams just like you connect worldwide. So if you're interested in:
Dual-Mode. 

This radio is dual-mode. That means while you're learning the subtle nuances in DMR, you can easily switch to analog.
Customizable Display.

Along with seeing your name and callsign in this handheld, you can alter the font colors. Change your font color to various colors such as orange, turquoise, white, blue, green, yellow, and red.
200,000 Contacts.

The AnyTone 878 Plus can store hundreds of thousands of digital amateur radio contacts from the DMR database. You'll see a user's ID number, callsign, name, and location in your contact list. This way, you can document the most important details about each digital contact that is always visible for you to see. 
Speaker Quality.

There are frequent situations when you'll want to take your radio out of the Ham Shack and out on an adventure. With this radio's speaker, you won't have any problem hearing transmits coming in, no matter where you are.
BridgeCom University. 

This little secret is exclusive to BridgeCom's AnyTone radios. It's our BridgeCom University. BridgeCom university is our premier beginner-to-expert training, perfect for any HAM picking up DMR. This course includes everything you need to know to become an authority with this radio. Our educational approach was created for HAMs in mind with expert tutorials, guides, and streams with easy to understand, step by step instructions. This way, you can quickly become a master of DMR.
Then the AnyTone 878 Plus is the right fit for you. Are you ready to launch in DMR with your AnyTone 878 Plus?