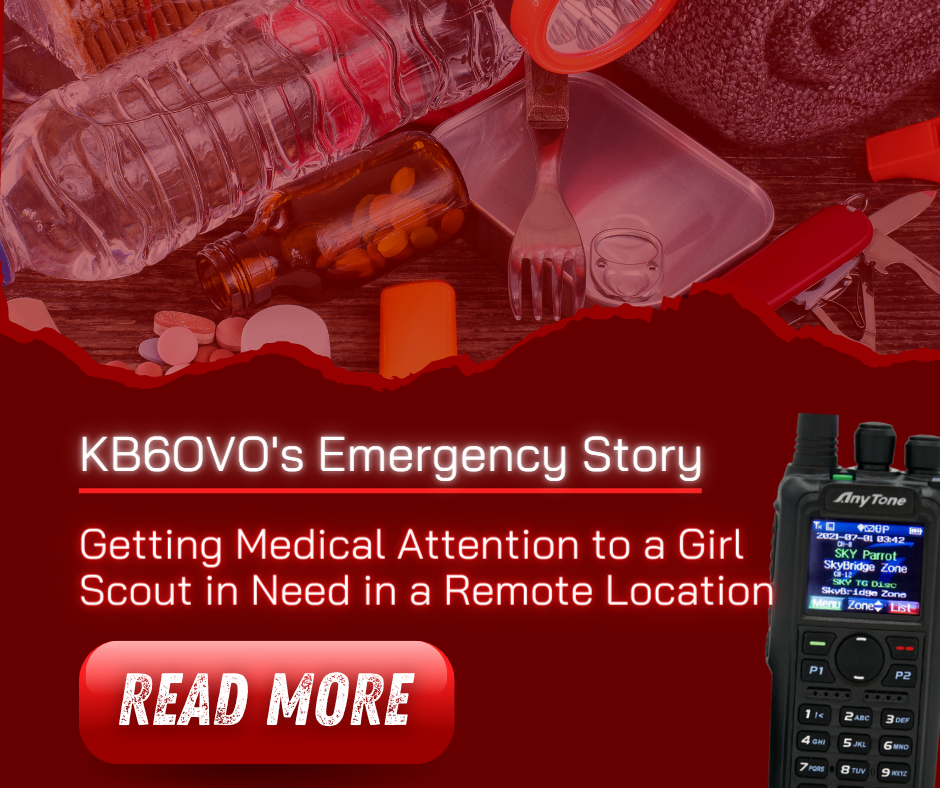 Check out KB6OVO's Emergency Story -- What Would You Do In This Case?
"I was a chaperone on a girl scout bike ride down the Santa Ana River trail in Huntington Beach, CA.
On the ride, one of the girls got weak and passed out. So here we are in an obscure location and need medical help immediately.
I got on my handheld and accessed an autopatch and called 911."
Check out the best all-in-one radio for emergencies here
"After I finally convinced the dispatcher that I was not calling from an old folks home in another city (the repeater was atop an 8 story building there,) the Fire Department was dispatched to our location.
So, here comes fire trucks roaring down the riverbed to help us.
Thank goodness, the girl just had heat exhaustion and was okay with the paramedic's help."
--
Thanks to John KB6OVO for submitting this inspiring emergency story.. He handled this situation like a pro.
Use code
BCBUNDLE10
at checkout to
SAVE 10%
on the
Emergency Plug and Play Package
Today!
If you'd like to see your emergency story motivate others like this one,