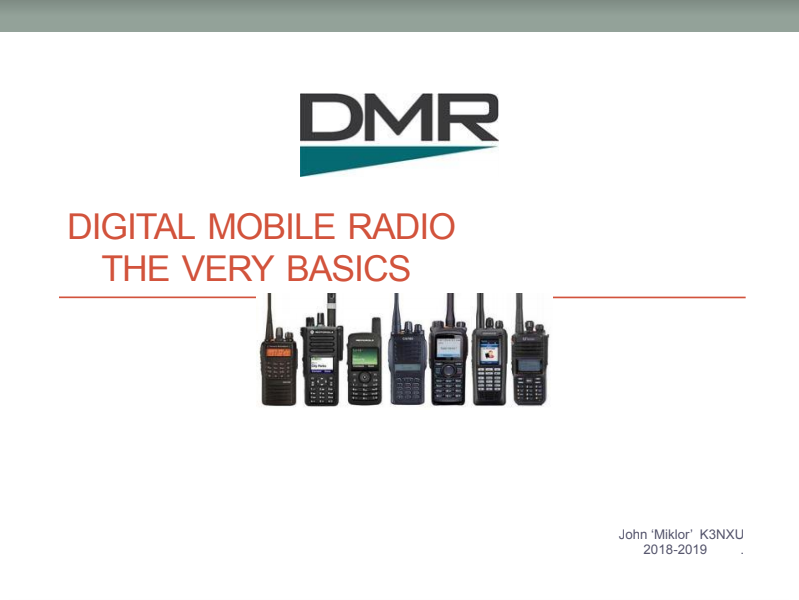 John 'Miklor' K3NXU DMR "The Very Basics" Guide


John 'Miklor' K3NXU, put together a great guide to DMR.
Click the photo above to open it.
Over 37 pages of need-to-know DMR knowledge.
It goes over the very basics. Perfect for beginners, or someone that wants to "brush up" on their DMR knowledge.
Get John 'Miklor' K3NXU, Free DMR Guide By Clicking Here