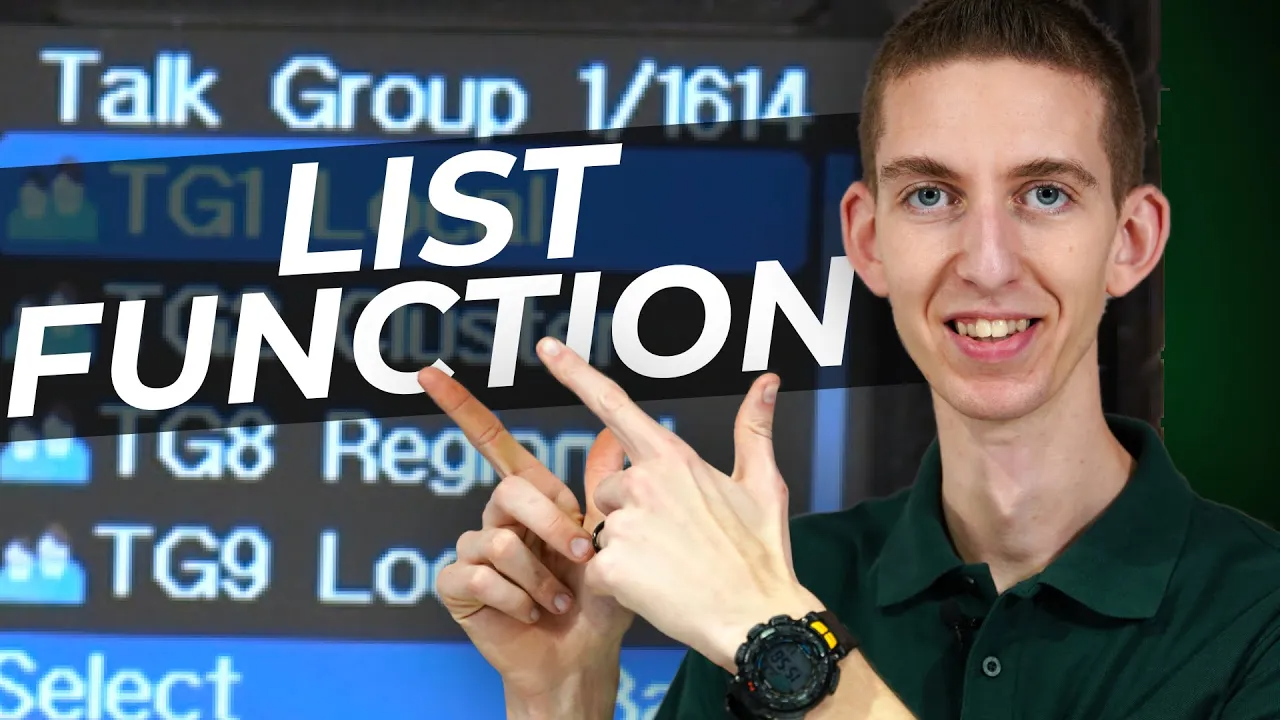 How to Use the List Function on Your AnyTone Radio
Have you ever found yourself in a situation where you needed to switch talk groups on your radio, only to be paralyzed by the fear of accidentally erasing your meticulously organized channel list? We get it – the struggle is real. But fear not, we got your back! Cody W3AMG from BridgeCom Systems is here to guide you through a solution-packed video that will transform the way you use your radio.
Picture this: You're out and about, exploring local repeaters or traveling, and you've punched in a local repeater frequency in your Variable Frequency Oscillator (VFO). Now, you want to seamlessly switch to a specific talk group without the risk of overriding your talk group settings. Enter the list function on your radio – a powerful tool if wielded correctly.
In this video, we understand your frustration, and we're here to unravel the mysteries of the list function. No more anxiety about accidentally wiping out your carefully curated talk groups. Cody takes the lead, demonstrating step by step how to make the list function your ally, not your foe.
So, what's in store for you in this video?
**1. Understanding the Problem: Cody delves into the major problem at hand – the risk of overwriting your talk group settings when using the list function. He breaks down the potential pitfalls and provides insights into why this issue occurs.
**2. Why It Matters: If you've ever created a Codeplug with a list of talk groups, you know the struggle. Cody explains why mastering the list function is crucial for optimizing your radio experience. It's not just a feature; it's a game-changer.
**3. The Cody Touch: Cody introduces his ingenious workaround – using the VFO instead of navigating the list function directly. He demonstrates how this method ensures you stay connected without compromising your carefully organized talk groups.
Now, why wait? Your radio experience is about to undergo a transformation. Cody is ready to show you the ropes, share the secrets, and empower you to unlock the full potential of your radio. Watch the full video guide:


Get your AnyTone AT-D878UVII Plus today!
For more information:
📞: 816-532-8451
📧: contactus@bridgecomsystems.com
🖥️: Get Technical Support!

Follow us on social media and stay up to date on all the latest news and products!
Facebook
Instagram
Twitter
LinkedIn