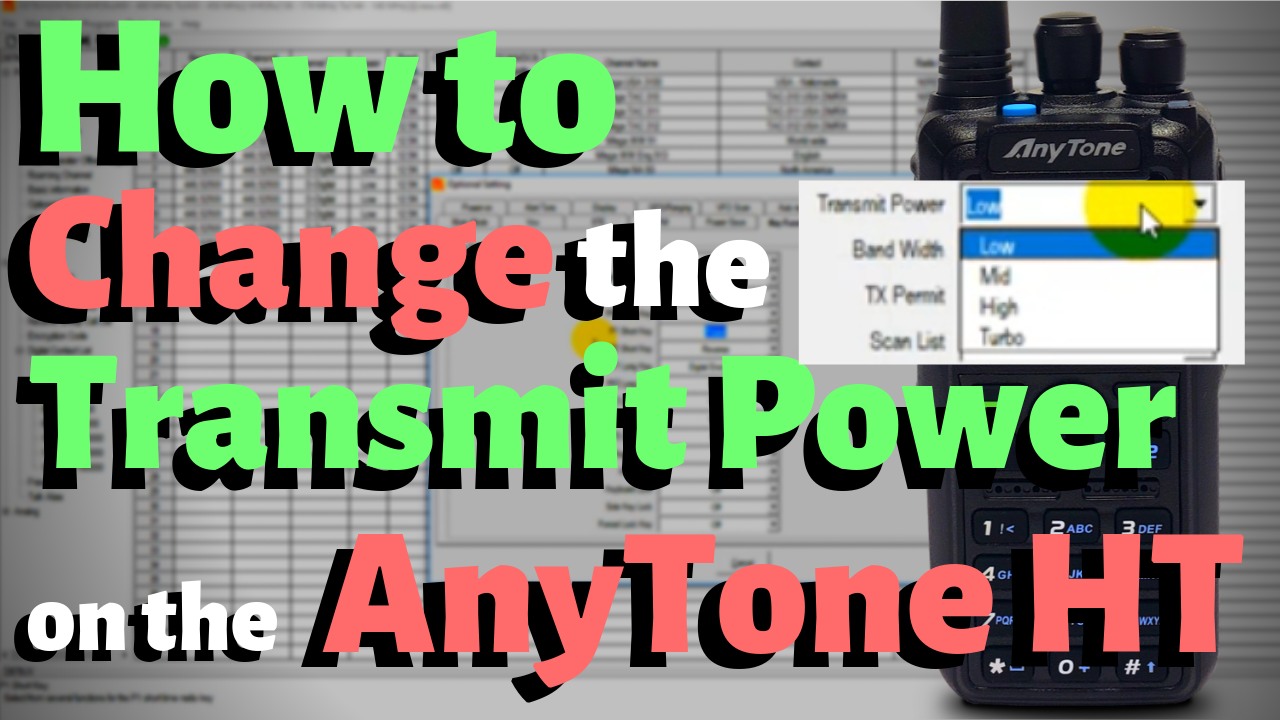 How To Change the Transmit Power on your AnyTone
Hi, everyone. This is Cody from BridgeCom Systems. In this video, I'm going to be showing you how to adjust the power level on your AnyTone radio. As you can see here, there's no way to actually change the power level right now, of the transmit power. There's a variety of reasons why you might want to do this. First up, open up your programming software, in this case, this radio is using, I believe, it's 111. We've got the software open here. Now go into optional settings and go to a key function.
Now here you can assign one of the keys, so in this case, I've assigned a couple of them here to do the power function just for demonstration, so the P1. That's going to be on the front. The PF3, that's that blue button on the top. There's a variety of different keys you can assign it to, but we're going to assign the P1 key to power. Now say okay there. Now when you're actually programming the radio, let's say you have this channel programmed in, and you want to set the transmit power on that, you can just set that in the software. You don't actually have to do it afterward. Then say, okay. You can program all your channels up with correct power level that you want them set to, but if you want to be able to change on the fly you have to go in the optional settings.
After that's done, just turn the radio on, get in the com port. There we go, it showed up. Then we're just going right to the radio, and [inaudible] digital contact list for making this change. There we go, so now we'll wait for the radio to power up. Now as you can see here when you click through the P1 button it'll go from low to medium, to high, and then all the way up to turbo. You can assign any button out of those options that you like to do this. No matter what channel you're on you can just change the power level that easy.
That's it for now. I hope you enjoyed the video. If you know anyone else having this issue, share this video with them. We want to help everyone out as much as we can. Don't forget to like us on Facebook, subscribe to our YouTube channel. Hit that notification bell, so you don't miss out on any new content. We're always making new content, and we want to keep helping you guys out. That's it for now. This is Cody from BridgeCom Systems 73.