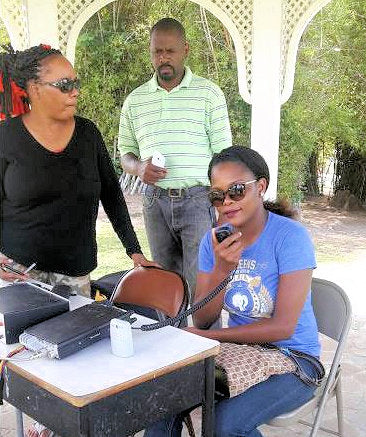 Hams on Dominica Conduct "Preparedness" Field Day in Advance of Hurricane Season
Members of the Dominica Amateur Radio Club Incorporated (DARCI) held a second field-day-style emergency preparedness, awareness, and recruiting exercise on April 21.
Radio amateurs on the Caribbean island are continuing the process of taking on a larger role in emergency preparedness and response for the Atlantic Hurricane Season, which begins June 1. ...
http://www.arrl.org/news/hams-on-dominica-conduct-preparedness-field-day-in-advance-of-hurricane-season
Read the full article HERE 
If you want be prepared for an emergancy. You need a go to handheld radio. These will help you out:
Anytone AT D868UV Dual-Band DMR Handheld Radio - Dual Band Analog and DMR. 2m and 70cm Band.
BCH-270 Handheld Radio - Dual band analog only. 2m and 70cm band.
BCH-220 Handheld Radio - Single band analog 220mhz/1.25m band.