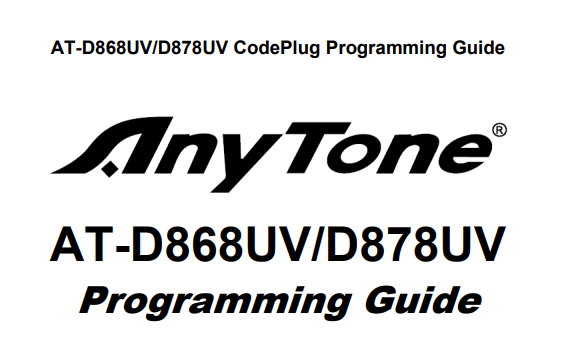 AnyTone 868 / 878 Programming Guide V1.33
If you have an AnyTone 868 or 878, we have a gem for you.
Major props to Trygve (pronounced TRIG-VEE) Svärd for producing this exhaustive guide.
In this guide, it will highlight the necessary steps to programming your AnyTone Handheld radio.
This includes the digital talk group list, scan lists, firmware updates, computer programming software, and much much more!

Please click below for the PDF guide!
AT-D868UV / AT-D878UV Programming Guide V1.33
For further programming and set up help, visit www.bridgecomuniversity.com for over 70 detailed support videos created by our expert staff that will assist you with your AnyTone Handheld.