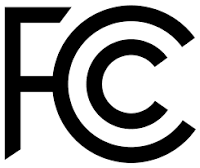 Business Itinerant Frequency License
FCC license for Business Itinerant Frequency License
Itinerant frequencies are intended to be used by companies who use two-way radios at various locations, rather than exclusively at a single fixed location.
This is fee for services to obtain an FCC license for 4 pre-set channels for UHF or VHF - depending on needs

UHF or VHF (depends on needs)

If you own a business or run an organization needing radio-to-radio communication at a various locations, this license is perfect and easy to get.
Good for 10 years!
You'll get radios that work!
Let us help you get your business or organization legal and on the air!
We make it simple.  If you have a need for two-way radios, it's best to get a our own license.  A license ensures you're legal and is the best way to avoid interference from those bubble-pack radios and everyone else!   
Terms: 
This is an all inclusive price and is non-refundable.  The price includes all FCC and coordination fees.  We get you on the air!
Original price
$ 424.95
-
Original price
$ 424.95