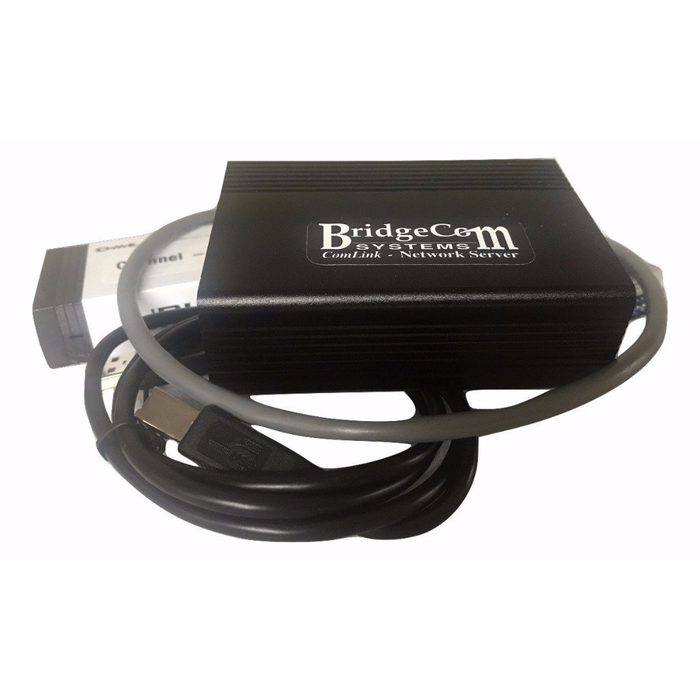 Amateur Radio Networking System (ARNS)
Now Available!
Introducing the Amateur Radio Networking System (ARNS) by BridgeCom Systems. Now it's easy to link two or more repeaters into an Amateur Radio Network. The ARNS uses an small RoIP (Radio over IP) gateway and web interface to manage the system and its connections. Each ARNS can have one to three devices connected.  
The ARNS web interface is designed to give the owner complete control over linking Amateur (Ham) Radio repeaters and base stations. Total control? Yes, unlike some other systems, the owner controls what repeaters are linked by creating a talkmap. Talkmaps can be easily created to vary the linking for events, nets, or any time the user requires a link. 
ARNS can also be used with BridgeCom's MVi gateway to cross link with MotoTRBO DMR repeaters. It can be used to link the popular c-Bridge and MV-DMR systems to analog repeater(s). It can link P25 and public safety communication to Amateur Radio systems. 
Add PC Client Software to monitor and PTT your ARNS system through the web. Contact us for more details. 
All ARNS have only one ethernet port. What differentiates the ARN-1, 2, and 3 is the number of analog RF endpoints that can be interfaced.
If you have questions or want to create your Amateur Radio Network then the ARNS by BridgeCom Systems is perfect for you.  
RoIP gateway linking
Web interface for total link control
Link one repeater or base to one/many
Infinitely expandable
Easily upgradeable
Also link to MV-DMR (c-Bridge), P25, and more
PC Client Software Available
Chat with us online or give us a call us at (816)-532-8451 if you have any questions.
Click this link to view Klarna payments FAQ.
Original price
$ 775.00
-
Original price
$ 1,400.00