The FREE 3-Step Guide to Getting on Digital Mobile Radio (DMR)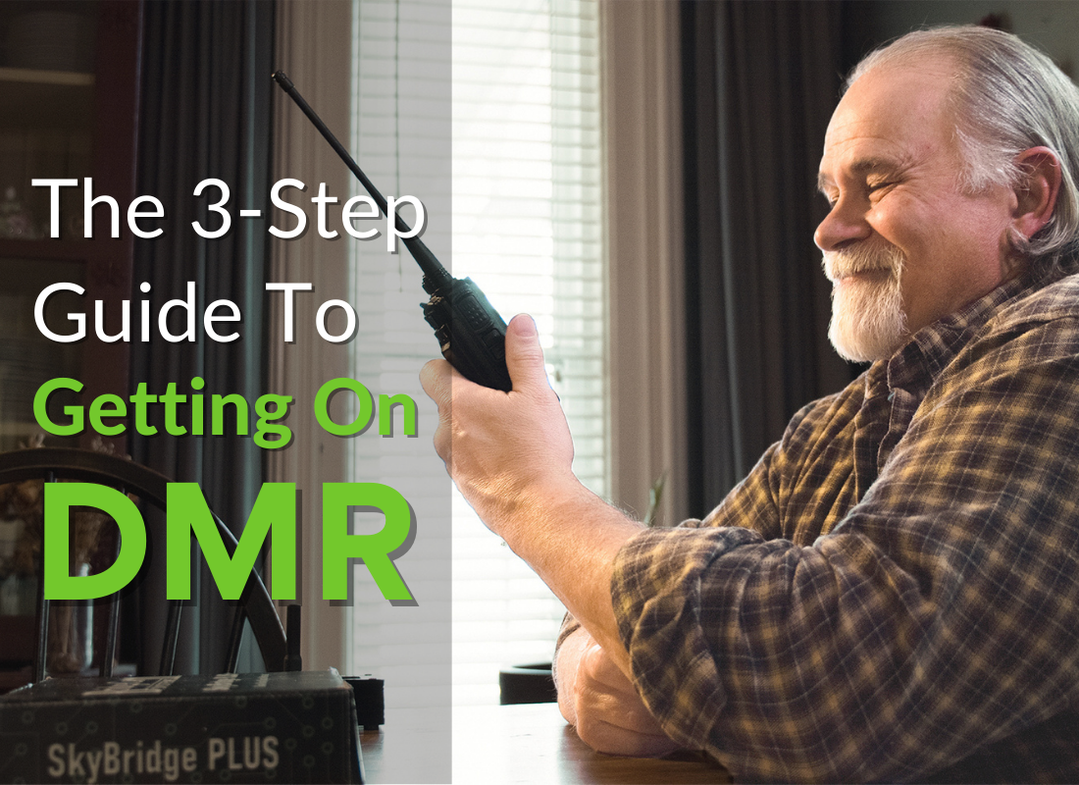 Are you new to DMR radio, or just trying to learn how to get on the air? We've created a foolproof and straightforward guide for helping hams get on Digital Mobile Radio.

It's pretty simple—we'll take you through how to get your DMR ID, how to find a quality DMR handheld, and how to make your first DMR contact!
This simple-to-follow guide includes:
Basics on how to get your DMR ID
Actionable advice for finding a quality handheld radio
Multiple ways to make a DMR contact
(And an exclusive offer!)
DMR is a revolutionary new advancement of radio technology enabling hams to connect worldwide easily, but it can be a little challenging to navigate at first. 

Our free 3-Step DMR Guide is the best way to introduce you to the concept and help you enjoy this exciting new radio mode without the hassle.
This guide will make the process of getting on DMR much less time-consuming. We've put together the three most important things you need to know to get on DMR quickly and easily. You'll learn how to get your DMR ID, which radio is best for DMR, and how to make your first DMR QSO.

Once you've watched the video and read the guide, shop our online store to begin your journey into the world of DMR.

Even the most experienced hams in Digital Mobile Radio used this guide to get on the mode without any hassle. You can too.

Fill out the form to grab your guide today! It's time to get back on the air with DMR.