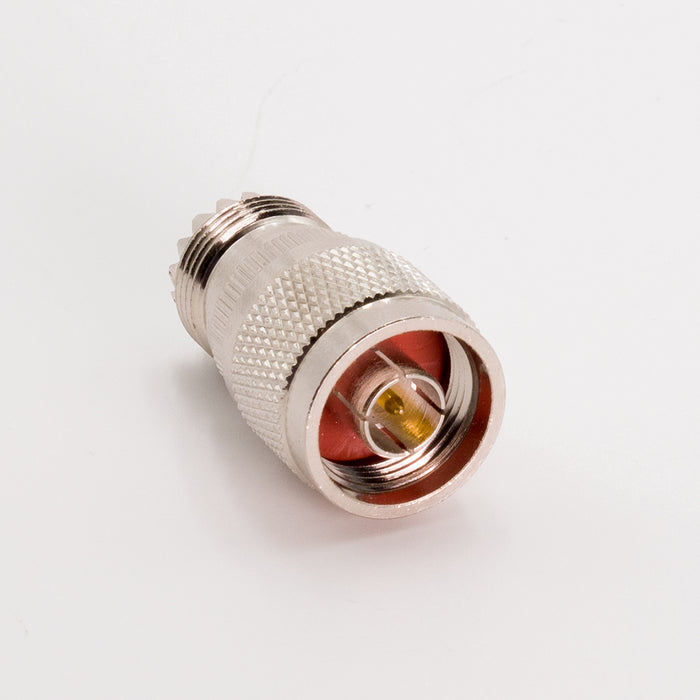 N Male to UHF Female Adapter
Coax adapters are the perfect way to quickly change the gender or connector type on an already-terminated cable. This nickel-plated coaxial adapter has an N male connector opposite an UHF female connector.
Features:
Connector A: N Male
Connector B: UHF Female
Brass body
Nickel-plated
Q: What are other terms used for UHF connectors?
A: UHF connectors are also commonly referred to as Amphenol or PL-259 and SO-259 connectors.
PL-259 is a male UHF connector
SO-239 is a female UHF connector
Sold out
Original price
$ 10.00
-
Original price
$ 10.00